The Club Guy & Roni Company settles in Chaillot
---
The Théâtre National de Chaillot takes an interest in William S. Burroughs with "Naked Lunch", by Dutch company Club Guy & Roni directed by choreographers Guy Weizman and Roni Haver. The show is structured around Burroughs's wife, whom he accidentally shot a few years before writing this book. These are those few moments, where the bullet approaches at full speed in the direction of this woman, which initially aims at the Tequila bottle on her head, that the two artists wanted to transcribe their creation. The thirteen dancers perform between mobile screens like X-ray and then in an aquarium, on the powerful rhythms of contemporary music composer Yannis Kyriakides. This rock and acrobatic ballet at the boundaries of madness can be discovered nearby the Green Hotels Paris, the Eiffel Trocadéro and the Gavarni, in the 16th district of Paris.
 "Naked Lunch – Club Guy & Roni", from April 6th to 8th 2016.
Performances on Wednesday and Friday at 8:30pm and on Thursday at 7:30pm.
Full rate: €35 / Concession: €27 / Youth rates: €11 and €13.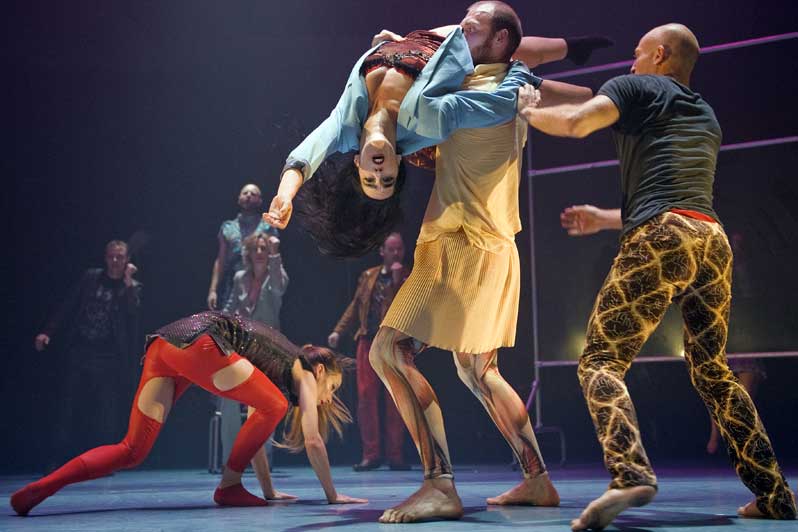 Naked Lunch © Reyer Boxem
Théâtre National de Chaillot
1, place du Trocadéro
75016 Paris
France
Tel: +33 (0)1 53 65 30 00
Metro: Trocadéro (lines 6 and 9) or Iéna (line 9).