Show: On Fire – The Invention of Tradition by Constanza Macras
---
For the first time in Paris, the dance group of the choreographer Constanza Macras will perform at the Théâtre National de Chaillot. Born in Buenos Aires, Constanza Macras studied dance and fashion design at the University of Buenos Aires. She continued her artistic training in Amsterdam and in New York, and finally settled down in Berlin. From May 31st till June 2nd, 2017, Constanza Macras and her troop of South African and German dancers will present their show "On Fire – The Invention of Tradition", created in 2015. In this representation, the choreographer condemns the policy of the Apartheid conceptualised and introduced in South Africa in the 1950s. She contrasts that dark moment of history with a joyful and lively choreography which mixes gumboots, Zulu, hip-hop, and contemporary movements. This show both choreographic and theatrical is available just a few-minute walk away from the Green Hotels Paris, the Eiffel Trocadéro and the Gavarni.
Show "On Fire – The Invention of Tradition" by Constanza Macras, from May 31st to June 2nd, 2017.
Shows at 7:30p.m. or 8:30p.m. depending on the date.
Full rate: €35 / Concessions: €27 / Youth rate: €11 and €13.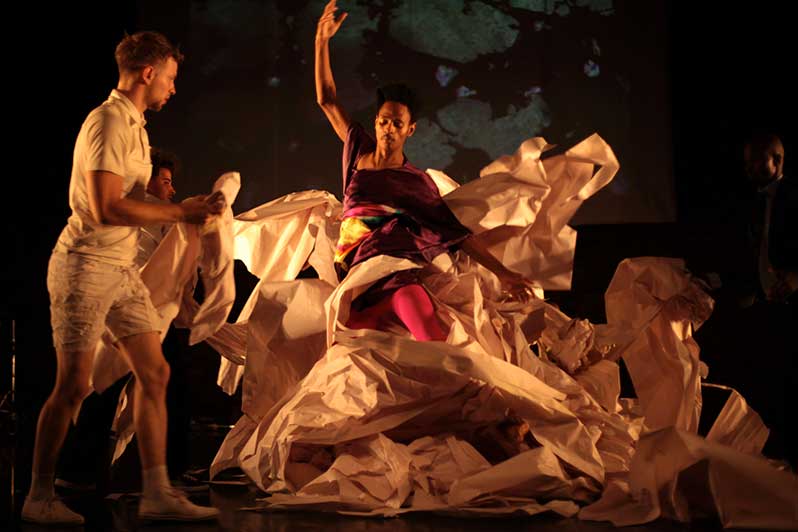 On Fire © John Hogg
Théâtre National de Chaillot
1, place du Trocadéro
75016 Paris
France
Tel: +33 (0)1 53 65 30 00
Metro: Trocadéro (lines 6 and 9) and Iéna (line 9).