Dry-cleaner's: the end of perchloroethylene?
---
Carcinogenic toxic solvent, the perchloroethylene is still widely used at the dry-cleaner's, a regrettable habit that a recent measure by the French government is aiming to ban completely by January 1st 2022. A progressive change that is not without beneficial consequences, as we notice the opening of cleaners, which are eco-friendly or more respectful of the environment in France and abroad, with French brands like "Sequoia", "Aqualogia", "NaturelH2O" or "Baléo". From eco-friendly detergent to descaling agents, all cleaning products used -generally sold on-site- are biodegradable and eco-friendly. In replacement to perchloroethylene, the Sequoia brand has chosen to use the patented "GreenEarth" solution filed in the United States. Containing silicone D5 and reinforced by biodegradable detergents, it guarantees the cleaning's completion. The three other competitive cleaners' brands Aqualogia, NaturelH2O and Baléo resort to wet cleaning devoid of any pollutant emission and adaptive to the various types of fabric for an extensive cleaning. Solutions praised by the Green Hotels Paris for a renewing market, in which it is even possible to invest, as individuals can also open their own eco-friendly cleaner's with Aqualogia.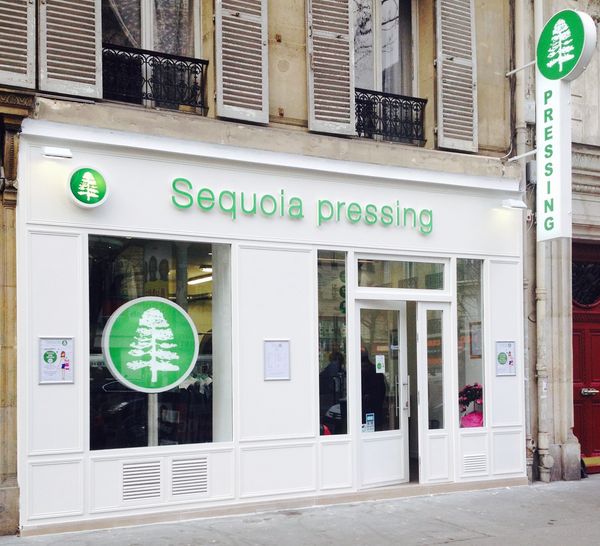 Frontage of a Sequoia eco-friendly cleaner's © Sequoia
Learn more about wet cleaning. (In French).