Paulo Ribeiro: back at Chaillot with La Fête (de l'insignifiance)
---
From 7th to 9th December 2016 the Portuguese choreographer Paulo Ribeiro is back at the Théâtre National de Chaillot to present his new creation entitled "La Fête (de l'insignifiance)". It follows "Sans toi, il ne peut y avoir de moi", presented from 20th to 26th November 2015, and with it this famous artist is celebrating the 20th anniversary of his company, founded in 1995. Since then, he has created a new work each season. With the help of the composer Miquel Bernat, this is a dance show that is cheerful and festive, synonymous with fun and freedom. An event that can be experienced only a few minutes walk from the Green Hotels Paris, the Eiffel Trocadéro and the Gavarni, close to the district of Passy, opposite the Eiffel Tower and the Trocadéro. This is a unique opportunity to discover, or rediscover, the talents of Compagnie Paulo Ribeiro.
"La Fête (de l'insignifiance)" of Paulo Ribeiro, from 7th to 9th December 2016.
Show at 7:30p.m. or 8:30p.m. according to dates.
Full price: €35 / Over 65: €27 / 18-27: €13 / Under 18: €11.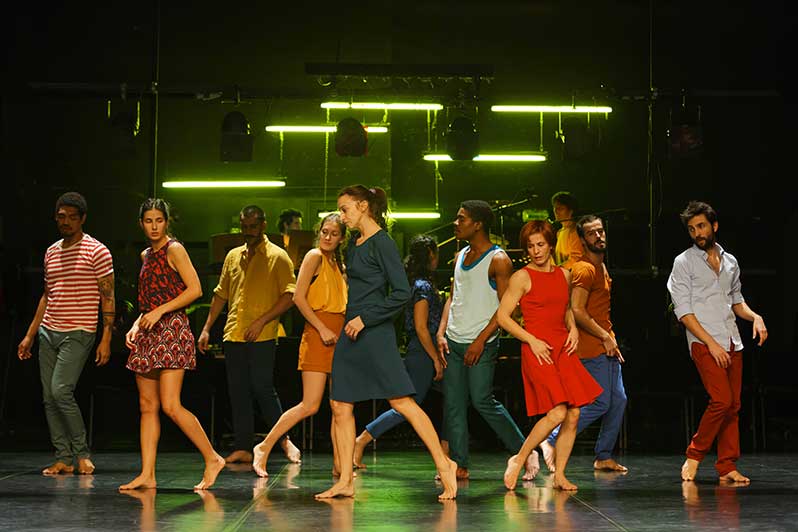 © José Alfredo
Théâtre National de Chaillot
1, place du Trocadéro
75016 Paris
France
Tel.: +33 (0)1 53 65 30 00
Metro: Trocadéro (lines 6 and 9) or Iéna (line 9).