Paul-André Fortier celebrates his 70th birthday at Chaillot with "Solo 70"
---
From the 23rd to the 25th of May 2018, the théâtre national de Chaillot is hosting "Solo 70", the new show which celebrates the 70th birthday of the Canadian choreographer Paul-André Fortier (1948-). Author of about fifty plays, Paul-André Fortier started his career as a dancer with the Groupe Nouvelle Aire in the 1970s. Meanwhile, he taught at the dance department of the Université du Québec à Montréal (UQAM) and became one of the pioneers of dance-theatre. He used that subtle combination of genres to create "Solo 70", a show he staged in partnership with the playwright Étienne Lepage. During the play, he is joined by the musician Jackie Gallant and the actor Étienne Pilon. Together, they question and answer each other by drawing in the depths of their respective fields. The result is a rich blend of emotions and energies, a tribute to the artist's long career. This event is available just a few-minute walk away from the Green Hotels Paris, the Eiffel Trocadéro and the Gavarni.
"Solo 70" by Paul-André Fortier, from the 23rd to the 25th of May 2018.
Shows at 7:45p.m. on Wednesday, May 23rd and Friday May 25th, and at 8:30p.m. on Thursday, May 24th, 2018.
Full rate: €37 / Concessions: €29 / Youth fare: €11 et €13.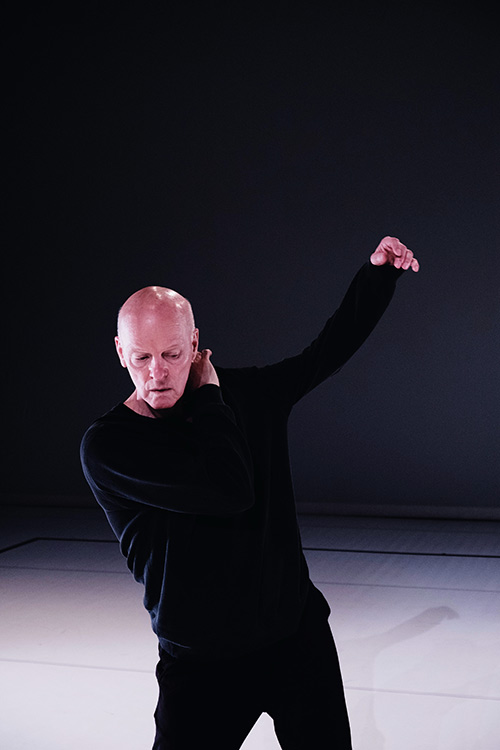 Solo 70 © Sandrick Mathurin
Théâtre National de Chaillot
1, place du Trocadéro
75016 Paris
France
Tel: +33 (0)1 53 65 30 00
Metro: Trocadéro (lines 6 and 9) or Iéna (line 9).