Les Ballets de Monte-Carlo enchant Chaillot with "Le Songe"
---
From the 8th to the 15th of June 2018, the théâtre National de Chaillot is hosting the Ballets de Monte Carlo led by choreographer Jean-Christophe Maillot (1960-). Author of 80 ballets, Jean-Christophe Maillot studied dance and piano at the Conservatoire National de Région de Tours, before joining Rosella Hightower's International Dance School in Cannes.
"Le Songe": a show at the crossroads of genres
In 2005, Jean-Christophe Maillot came up with the idea to create "Le Songe" ("The Dream"), a free choreographic adaptation of William Shakespeare's comedy "A Midsummer Night's Dream" published in 1600. For this work, the French choreographer drew inspiration from the three worlds of Shakespeare's work to conceive three temporalities. Thus, the 30 dancers of the Ballets de Monte Carlo are split into three groups, for which Jean-Christophe Maillot imagined three maturity levels. The Athenians are young and dynamic, their energy is channelled by a choreography orchestrated down to the smallest detail. The Fairies represent the sensuality of the second age, where dancers give free rein to their desires. Finally, to close the trilogy, the Artisans enter the stage to perform a theatrical dance to illustrate the artist's achievement. By combining dance, literature, theatre, modern and classical movements, this creation transports us into infinite worlds of expression and grace. This cross-disciplinary event is available just a few-minute walk away from the Green Hotels Paris, the Eiffel Trocadéro and the Gavarni.
"Le Songe" by Jean-Christophe Maillot, from the 8th to the 15th of June 2018.
Shows at 3:30p.m., 7:30p.m. or 8:30p.m. according to dates.
Full rate: €41 / Concessions: €34 / Youth fare: €15 and €18.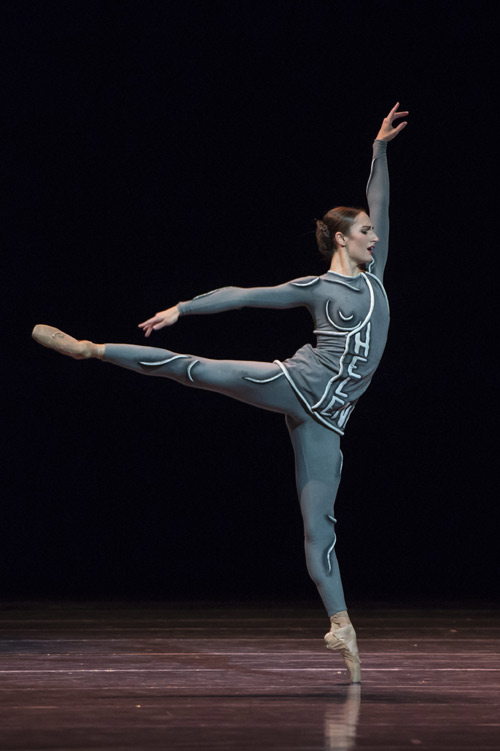 Le Songe © Alice Blangero
Théâtre National de Chaillot
1, place du Trocadéro
75016 Paris
France
Tel: +33 (0)1 53 65 30 00
Metro: Trocadéro (lines 6 and 9) or Iéna (line 9).