Exhibition: Vivre avec ça?!
---
With this exhibition entitled "Vivre avec ça?!" ("Live through that?!"), the galerie Kamel Mennour offers to discover the work of the artist Lili Reynaud-Dewar, who won the 15th Prix Fondation d'entreprise Ricard (a Parisian art prize). In an electro music atmosphere, visitors will discover what looks like the remains of a party: bed with their sheets stained with a huge black spot, pyjamas hanged on the walls as if they were dancing... This exhibition also includes videos shot by the artist since 2011, in which she dances – naked – with so much elegance and beauty it will be hard to look away.
"Vivre avec ça ?!" exhibition, from September 6th to October 11th 2014.
Open Tuesday-Saturday from 11am to 7pm.
Free entrance.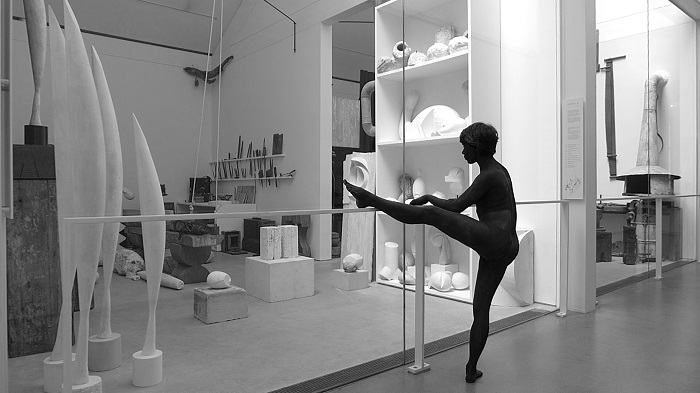 Lili Reynaud-Dewar
Live Through That (Atelier Brancusi), 2014
Black & white video (mute)
7 min 35 sec
© Lili Reynaud-Dewar
© Photo. Fabrice Seixas
Courtesy of the artist and Kamel Mennour, Paris
Galerie Kamel Mennour
47, rue Saint-André-des-Arts
75006 Paris
France
Tel: +33 (0)1 56 24 03 63
galerie@kamelmennour.com
Metro: Odéon (lines 4 and 10) or Saint-Michel (line 4).