Exhibition: Chaillot – A memory of dance
---
The Théâtre national de Chaillot, which in 2016 became the Théâtre national de la danse, is an emblematic culture space in Paris, with an international influence. To celebrate this institution, the BNF (National Library of France) organises the free exhibition "Chaillot, a memory of dance". Visible in the Julien Cain alley of the building, it brings together photographs, programs and posters evoking the highlights of the theatre and its transformation into a must-see Palais de la danse. This place, with its diversified programming, has hosted all the greatest French and international choreographers and dancers, such as Maurice Béjart, Roland Petit, Isadora Duncan and Anna Pavlova. Until August 26th, 2018, you will be able to discover the rich history of 20th century choreography, from the Ballets Russes to the contemporary choreographers Angelin Preljocaj and Rocio Molina.
Exhibition "Chaillot – A memory of dance", from May 3rd to August 26th, 2018.
Open Tuesdays through Saturdays from 9a.m. to 8p.m., on Sundays from 1p.m to 7p.m., and on Mondays from 2p.m. to 8p.m.
Closed on public holidays.
Free entry.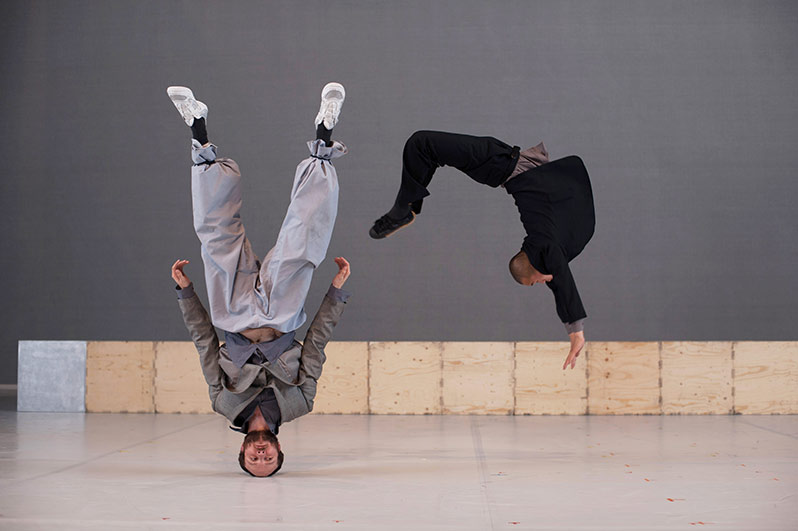 Sutra, choreography by Sidi Larbi Cherkaoui, Photographs by Hugo Glendinning, 2009
© Hugo Glendinning
Bibliothèque nationale de France François Mitterrand
Quai François-Mauriac
75013 Paris
France
Tel: +33 (0)1 53 79 59 59
Metro: Quai de la Gare (line 6) or Bibliothèque François-Mitterrand (line 14 and RER C).