Exhibition: Théo Mercier, pièces rapportées
---
Since Thursday 5th October, 2017 and until 2nd April, 2018, the musée de l'Homme welcomes the plastic artist and stage director Théo Mercier. The artist proposes an original artistic portrait in the museum's permanent collections, composed by sculptures, photographs and installations. All these works echo the objects presented in the Galerie de l'Homme and the prehistory, ethnology and anthropology collections of the site. The works of Théo Mercier have the particularity of being polymorphous, ambiguous and mixed, resulting from a process of creation where the superimpositions, the collages, the grafts and the several assemblies come to life. This event is to visit 10 minutes from the Green Hotels Paris, the Eiffel Trocadéro and the Gavarni, at the heart of the 16th arrondissement, just two step away the Eiffel tower.
Exhibition: "Théo Mercier, pièces rapportées", from 5th October, 2017 to 2nd April, 2018.
Open every day, unless on Tuesday, from 10.a.m. to 6.p.m.
Closed on 25th December, 2017.
Full price: €10 / Reduce rate: €8 / Free for those under 18.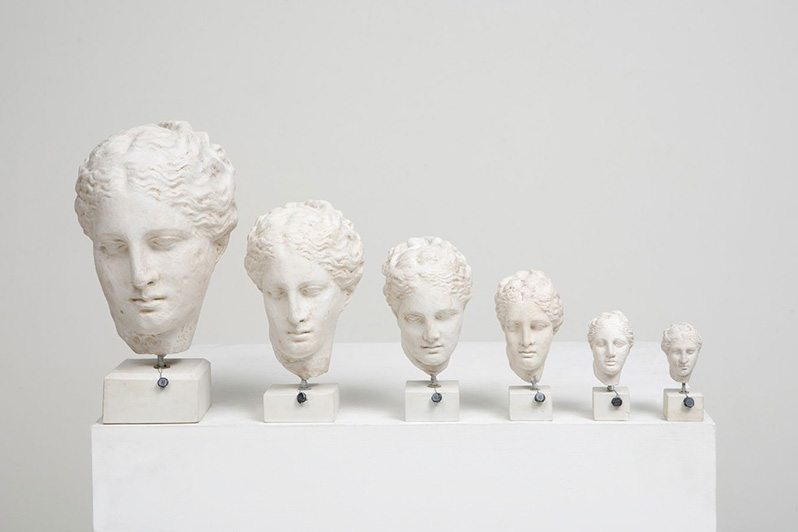 Théo Mercier Le sens de l'histoire ou la Grande Réduction - 2015 © Erwan Fichou - Théo Mercier - Adagp, Paris, 2017
Musée de l'Homme
17, place du Trocadéro
75016 Paris
France
Tel: +33 (0)1 44 05 72 72
Metro: Trocadéro (lines 6 and 9).