Peppa Pig spends her holidays at l'Aquarium de Paris!
---
After the eponymous exhibition last spring at the Aquarium de Paris, Peppa Pig comes back there to spend her holidays! Her first goal is to raise awareness among young people about the preservation of marine ecosystems. The characters of the famous saga come with you along the path and help the youngest to adopt the right behaviours to protect beaches and oceans. The event has a particularly rich programme adapted to children of all ages: treasure hunt, many workshops (Windmills, Postcards and Placemats), broadcasting of twelve episodes of the animated series 'Peppa Pig' and of course… Meeting Peppa Pig! The new element of this summer edition is a magic show which recounts the adventures of Jojo the Pirate and Bernard l'Hermite whose mission it is to save the beach. Peppa Pig and her friends are waiting for you a few steps away from the Green Hotels Paris, the Eiffel Trocadéro and the Gavarni!
"Peppa Pig spends her holidays at l'Aquarium de Paris", from July 7th to September 2nd, 2018.
Open every day from 10a.m. to 7p.m.
Adults: €20.50 / Teenager ticket (13-17 y/o): €16 / Child ticket (3-12 y/o): €13 / Free for those under 3.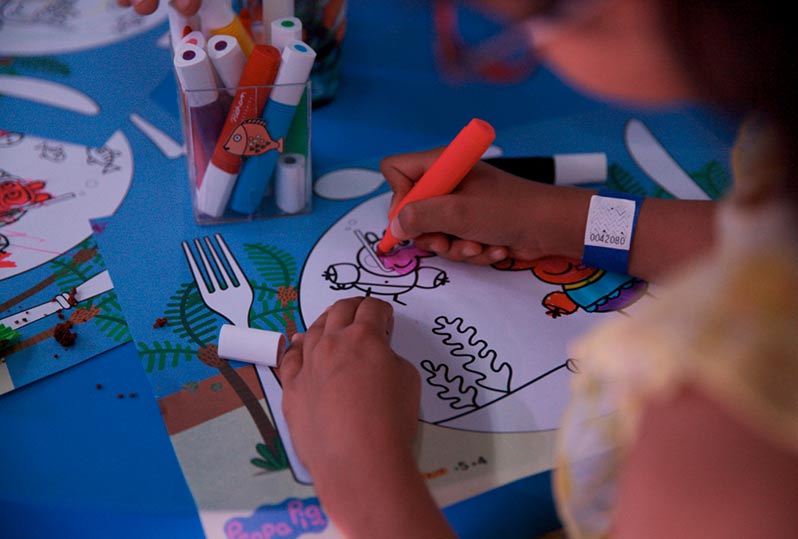 © Aquarium de Paris
Aquarium de Paris
5, avenue Albert de Mun
75016 Paris
France
Tel: +33 (0)1 40 69 23 23
Metro: Trocadéro (lines 6 and 9) or Iéna (line 9).