Exhibition: Karen Bennicke – Spatial Visions
---
From February 17th to April 1st, 2018, the House of Denmark is dedicating an exhibition to the artist Karen Bennicke's work. Born in Denmark in 1943, she began her training in pottery workshops until 1961, during which she opened her own studio. Meanwhile, the Danish ceramist also worked as a teacher at the Denmark School of Design and at the School of Fine Arts of Aarhus. Used to the the Parisian artistic scene, she returns this time to present her new collection Urban Complex, which she imagined in 2013 and designed from 2015 until 2018. A series of eight sculptures made of green and pink sandstone, enamel, terracotta and ceramic, as well as a range of drawings are displayed. This fascinating retrospective reflects the eclectic wealth of Bennicke's work, - sculptures, arts and crafts and architecture – is available just a few metro stations away from the Green Hotels Paris, the Eiffel Trocadéro and the Gavarni.
Exhibition "Karen Bennicke - Spatial Visions", from February 17th to April 1st, 2018.
Open from Tuesday to Friday, from 1p.m. to 7p.m., and from Saturday to Sunday, from 1p.m. to 6p.m.
Closed on Monday.
Free entrance.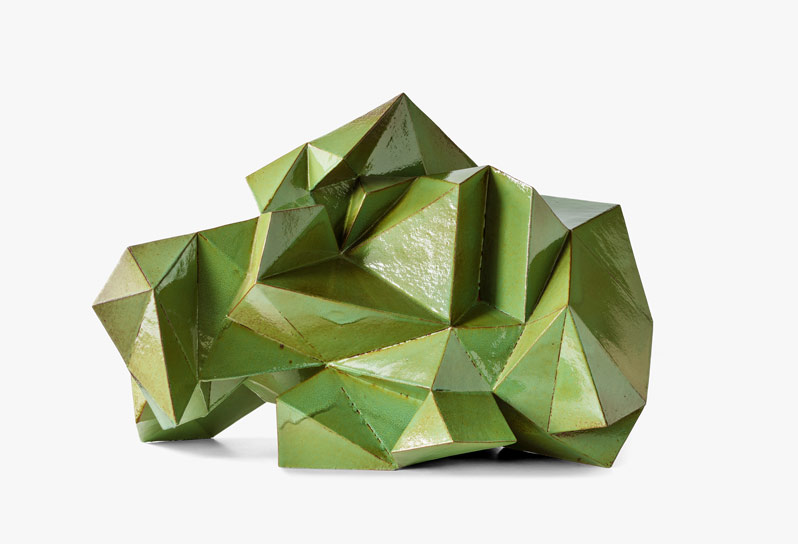 Karen Bennicke-Green-Construction
Karen Bennicke, Green Complexity, 2014, sandstone and enamel, 57 x 95 cm,
Courtesy of the artist, Photo © Dorte Krogh
Size: 2.23 mb
House of Denmark
142, avenue des Champs-Elysées
75008 Paris
France
Tel: +33 (0)1 56 59 17 40
Metro: George V (line 1).