La Causerie: the traditional and chic bistro of the Passy village
---
It's in 2013 that the head chef Gabriel Grapin and the restaurant manager Arnaud Bachet bought the Chez Géraud restaurant to create La Causerie, after meeting in 2010 at the Royal Monceau, where they worked together for three years. With La Causerie, they imagined a place both warm and chic. The decoration is simple but refined, worthy of a chic Parisian bistro. The beautiful mural fresco, the brown velvet seats and the yellow ochre ceilings decorated with glass spherical luminaires magnify the intimate aspect of the interior design. The food is a delightful reflection of the decoration. Gabriel Grapin revisits the great French classics such as the Burgundy snails with parsley butter and seasonal truffles, the tasty and crispy sweetbread (ris de veau) and its potato millefeuille or the sweet chocolate soufflé. The restaurant La Causerie is undoubtedly one of the favourite addresses of the Green Hotels Paris, the Eiffel Trocadéro and the Gavarni, located just a few-minute walk away from the establishment, in the lovely district of Passy.
Open from Monday to Friday from noon to 1:30p.m., and from 7:30p.m. to 9:30p.m.
Menu Starters + Main course or Main course + Dessert: €29.
Menu Starters + Main course + Dessert: €36.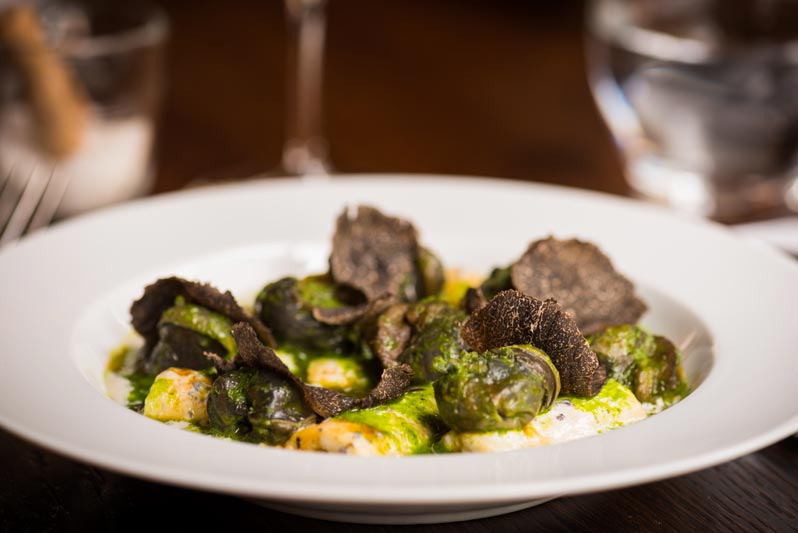 © La Causerie
Restaurant La Causerie (website in French)
31, rue Vital
75016 Paris
France
Tel: +33 (0)1 45 20 33 00
Metro: La Muette (line 9).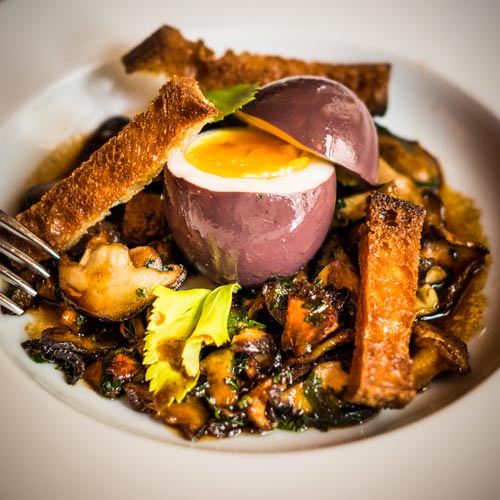 © La Causerie