Angelin Preljocaj makes his come back at Chaillot with "La Fresque"
---
After having celebrated the 20th anniversary of his dance performance "Roméo et Juliette" ("Romeo and Juliet") in December 2016 at the Théâtre National de Chaillot, Angelin Prejlocaj comes back this year with "La Fresque" ("The Fesco") from 8th to 12th December, 2017, in Paris. This time, the choreographer is inspired by an Asian traditional tale. He follows his tales' exploration and offers a creation that brilliantly succeeds "Blanche Neige" ("Snow White") (2008) and "Siddharta" (2010).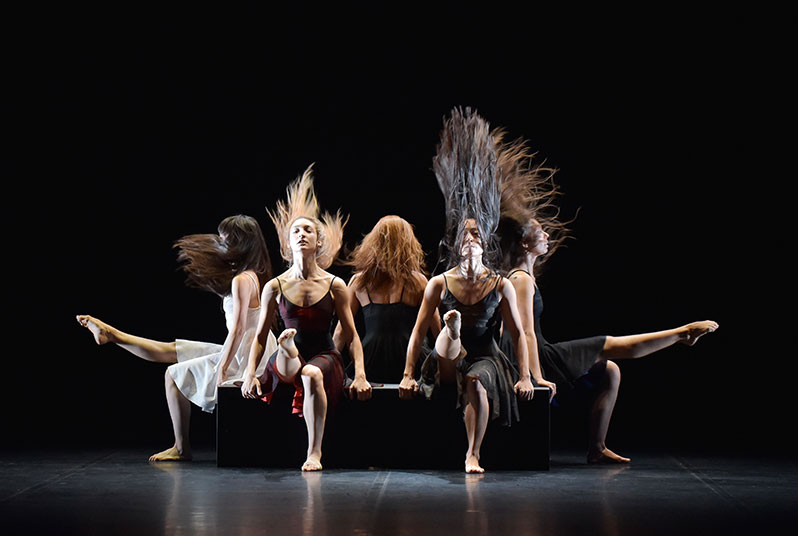 La Fresque © Jean-Claude Carbonne
A choreographer tale for young and old
This choreographic tale tells the story of a Chinese traveller that falls in love with a young girl painted on a sumptuous fresco, that is located on a temple where he sought shelter. To meet his beloved, the traveller goes through the wall. This ballet pays a great tribute to the "supernatural" power of the pictures while wondering about the art's place in the actual society and presents the meeting of two parallel universes. This magical travel is to be discovered not far from the Green Hotels Paris, the Eiffel Trocadéro and the Gavarni.
"La Fresque" by Angelin Preljocaj, from 8th to 12th December, 2017.
Full price: €37 / Reduce rate: €29 / Youth rates: from €11 to €13.
Théâtre National de Chaillot
1, place du Trocadéro
75016 Paris
France
Tel: +33 (0)1 53 65 30 00
Metro: Trocadéro (lines 6 and 9) or Iéna (line 9).