A walk along the Green Belt
---
If you want to go for an unusual walk in Paris, you should discover the Green Belt. Away from Parisian traffic, this bucolic path goes through the East of the capital. During their walk, strollers are surrounded by nature as it is regaining its rights. The lush vegetation borders the path created for visitors and is a shelter to a few harmless bats. The bucolic pathway comprises many plant species: laurels, lavender, rosetrees and honeysuckle, as well as flowerbeds that spread under lime trees and cherry trees whose leaves change from season to season. There are many resting areas along the path, plus four gardens where you can wander.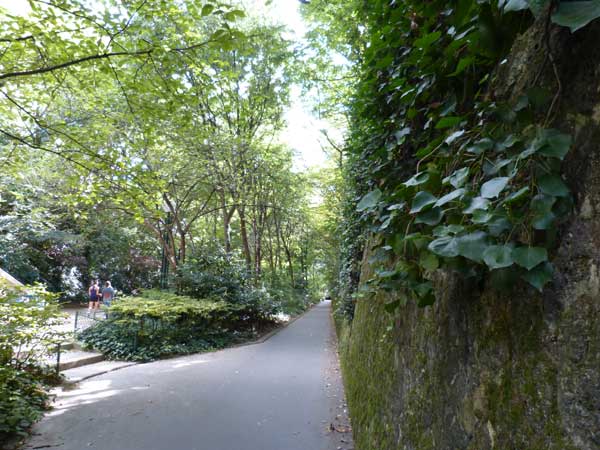 Photo credits: Rizhlaine Ferfar for Green Hotels Paris
The birth of the Green Belt
This green space of the 11th arrondissement was designed by the architect Philippe Mathieux and landscapist Jacques Vergely, and was arranged little by little from 1998 on. It follows a former railway line that was connecting the place de la Bastille with Varenne-Saint-Maur in the Val-de-Marne department from 1859 to 1969. The line has been shut down for around twenty years, and nature simply reclaimed its rights. The wild vegetation that was invading the place has been preserved and other plants were added. The 71 archs of the viaduct under the pathway have also been renovated. Among them, the Viaduc des Arts (Arts Viaducts) gathers many Parisian craftmen who work here, allowing the passers-by to follow the creation of their works.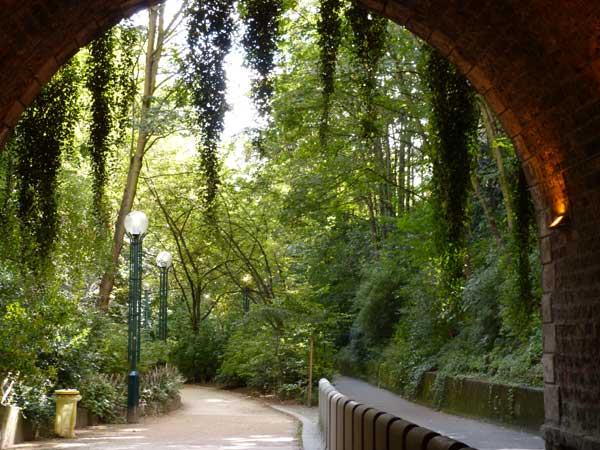 Photo credits: Rizhlaine Ferfar for Green Hotels Paris
Find the practical information here (in French).
Metro: Bastille (lines 1, 5 and 8).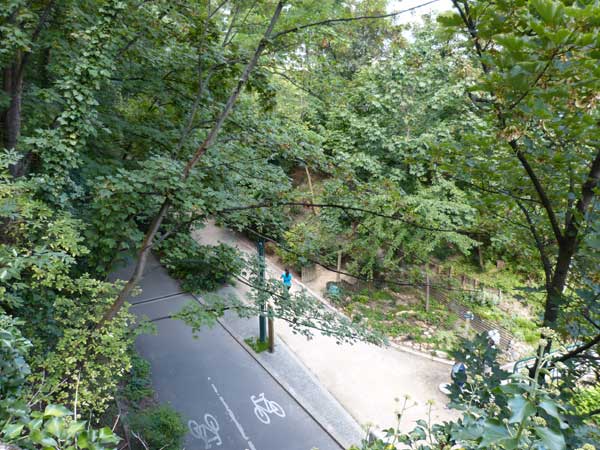 Photo credits: Rizhlaine Ferfar for Green Hotels Paris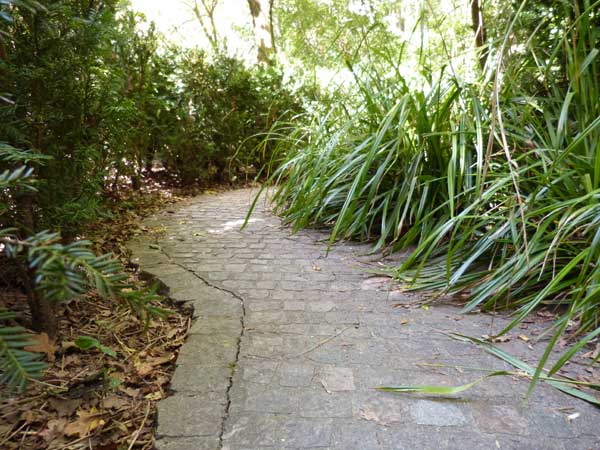 Photo credits: Rizhlaine Ferfar for Green Hotels Paris