Nebia: the futuristic shower that does our planet good
---
Settled deep in the heart of the Silicone Valley, the American startup Nebia, based in San Francisco, has conceived a revolutionary shower allowing the user to save 70% water compared to a regular shower. This incredible result, the three co-founders of the brand, Carlos Gomez Andonaegui, Gabriel Parisi-Amon and Philip Winter (the latter is also the CEO) owe it to the innovative concept. Genuine futuristic innovation, the eco-friendly Nebia shower distributes water in an unusual fashion, since its micro holes atomize water into millions of thin droplets. As a result, this process multiplies the contact surface by ten, ultimately leading to a drastic reduction of water consumption in comparison to regular showers. A brand, which has quickly drawn the attention of investors (Apple's CEO, Tim Cook, or Google's former CEO, Eric Schmidt), as well as potential customers by posting a kickstarter in order to raise funds.The sum of 100,000 dollars was gathered in 8 hours and the showers are already available for a May 2016 pre-order. A futuristic project that does our planet good.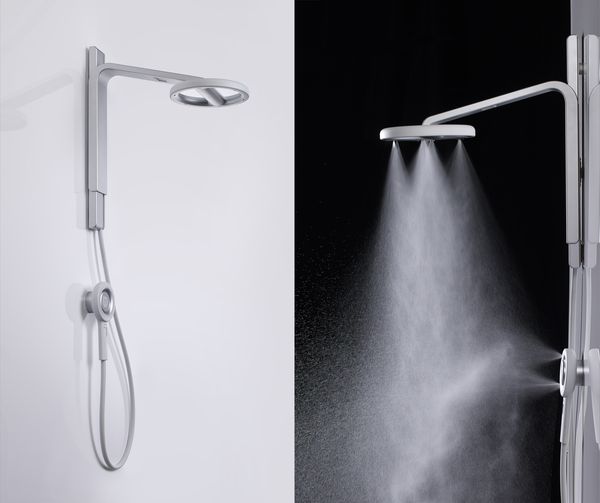 Nebia shower © Nebia
Further information on Nebia's website.