100% electric British buses by fall 2015
---
Authentic London symbol, the double-decker bus moves into overdrive. The British capital, especially known for its industrial innovations since the end of the 18th century, is not the last when it comes to ecology either! Indeed, Mayor Boris Johnson is planning on acquiring 300 entirely electric double-decker buses by 2020. A contract has already been signed with Chinese manufacturer BYD and five of those buses will be put in operation as soon as October 2015. With an operating life reaching 4 to 5 hours, which equals to 250 kilometers, and a user cost 75% lower than a diesel bus, these electric buses already promise to be a meaningful involvement in the world effort aiming to minimize polluting greenhouse gas emissions. London is thus truly committing to a green mode of transportation.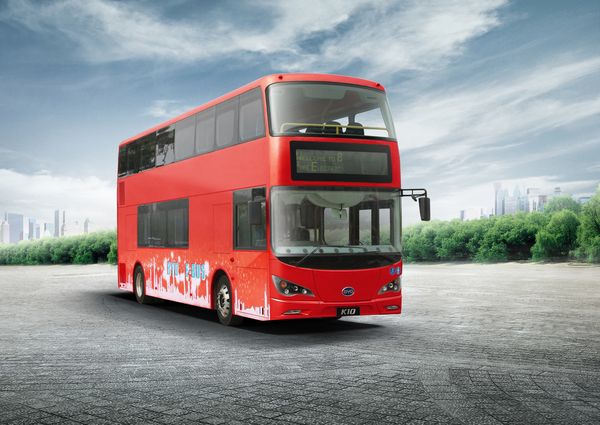 Electric double-decker bus © BYD Europe Facebook
Further information on Chinese manufacturer BYD's website.