La Braise: a giant barbecue along the banks of the Seine
---
Every Wednesday since May 13th 2015, the Basque restaurant Au Trinquet, located along the banks of the Seine, a few stations away from the Green Hotels Paris, hosts La Braise. Introduced by South-African celebrity Kobus Botha, this giant barbecue gives the opportunity to enjoy the mildness of summer evenings around a copious musical barbecue, from 7pm to 2am. Kobus Botha thus leaves his My Food Montreuil restaurant every Wednesday to treat his one-night guests. On the menu: lambs and sheep cooked on a rotisserie, as well as salmon roasted as a whole, to bestow a smoked taste to the skin. The Chef uses his braai, the traditional barbecue of Afrikaners, looking like a tank engine. Free range chicken wings and pork belly are also served, together with home-made fries, coleslaw salad, or rice bathed in peri-peri sauce.
La Braise, from May 13th to September 16th 2015.
Every Wednesdays, from 7pm to 2am.

© Jan Hendrik
LA BRAISE - Au Trinquet (in French)
8, quai St Exupéry
75016 Paris
Tel: +33 (0)1 40 50 09 25
Metro: Porte de Saint-Cloud (line 9).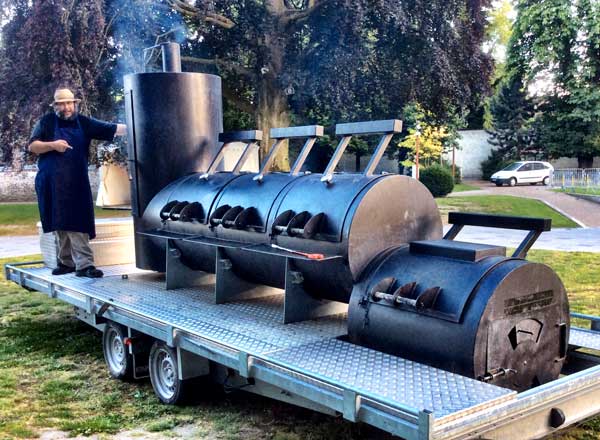 © Jan Hendrik