Freitag: biodegradable clothes
---
Freitag is the story of two graphic design students, who were on the lookout for the perfect bag to carry their drawings when riding a bike. In 1993, they drew inspiration from urban bike dispatch riders to conceive their very first bag, withstanding wind and bad weather. They thus created the first Freitag Messenger bag in the living room of their apartment, using well-worn truck canvas covers, old air chambers and seat belts. Still today, the Freitag bags remain handmade and are authentic one-offs. Since then, their collection has grown, and both friends have released Freitag Reference bags, designed to be used in the street, and especially for the everyday life. These bags are still made using vintage truck canvas covers that have spent over ten years on European transit routes, and this aged appearance is what makes them unique.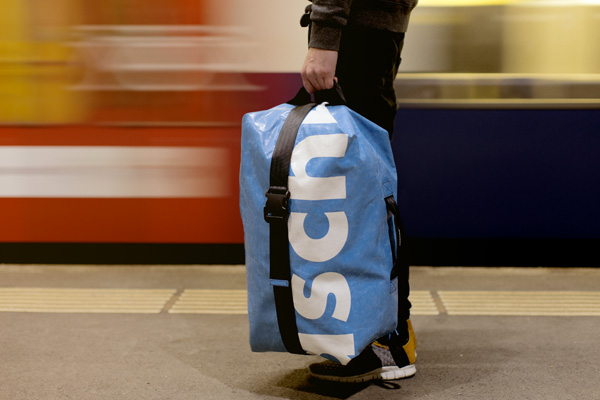 © FLeone
A collection of biodegradable clothes
Freitag no longer strictly manufactures accessories. Since last year, the brand has expanded its range and made available recyclable and biodegradable clothes for men and women: F-ABRIC. The fabrics are made using hemp, flax, Modal (a kind of viscose), as well as bast fiber. These raw materials are all cultivated on the European soil. Yet, the distinctive feature of these clothes resides in the fact that they can disappear in only three months. Instead of throwing them away, you only need to place your Freitag jeans or t-shirt on a compost heap in order for them to transform into compost, which will be used to create new raw materials. Freitag thus takes part in the natural cycle, since F-ABRIC textiles are 100% naturally biodegradable. Indeed, the threads used for the seams and edges are biodegradable. Only the buttons are not, but they can be unscrewed, and later reused.
Discover all Freitag products on the brand's online store.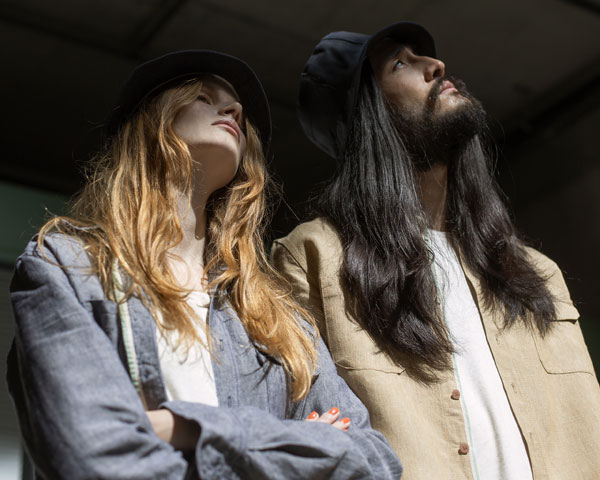 © Pascal Grob