Pinatex: an eco-friendly textile
---
A 100% natural and ecological textile, this is the bet of Carmen Hijosa, founder of sustainable textile company Ananas Anam. This is during a trip to the Philippines that the stylist discovers ananas fibre. The creator understands then that it could offer a more ecological and ethical fashion.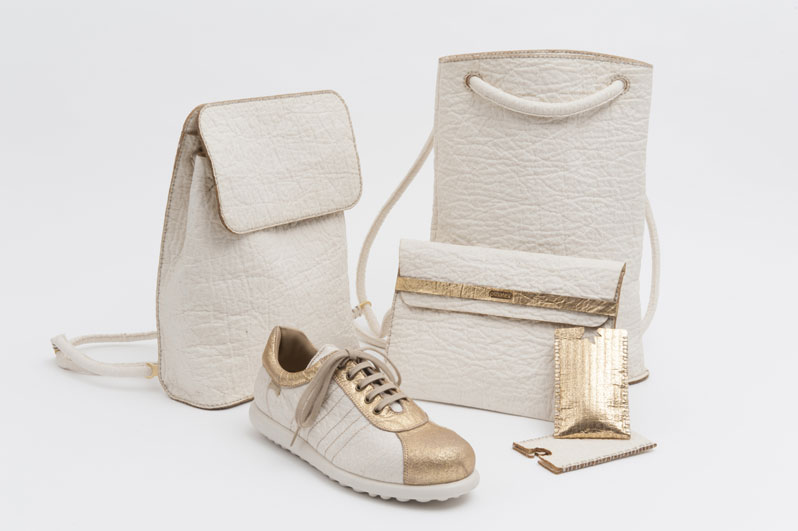 © Pinatex by Smith Matthias bags
A material with many assets
Real alternative to the traditional textile, Pinatex is eco-aware. This fabric is made up of fibres extracted from pineapple leaves on the growers' plantations, before they pick the fruit. It has several advantages: it can be dyed, printed and treated in order to have various types of textures and thickness. This is a very fine and robust material. On the website, the brand proposes different colours of Pinatex: black, gold, brown or white, its natural colour. The brand Ananas Anam thus understood the qualities of this natural textile. It is used to make shoes, bags, accessories, and give a chic and uncluttered result. Numerous great brands have already been interested in Pinatex, as Puma or Camper, testing prototypes shoes and accessories. This innovation will bring happiness to vegans and other nature lovers.