Focus on the Chaillot National Theater (Théâtre National de Chaillot)
---
Next to Green Hotels Paris, opposite the Eiffel Tower is the Chaillot National Theater, one of the places in the 16th arrondissement that you must see during your stay in Paris. It's admired both for its architecture and for its strong artistic programming and has become one of the emblems of the area.
Typically Parisian architecture
The first version of the Trocadero Palace was constructed by the architect Gabriel Davioud, and the engineer Jules Bourdais, in 1878, at the time of the World's Fair. This was before the Eiffel Tower was completed in 1889. In April 1920 the building was transformed into the first People's National Theater, but it closed its doors not long after, in 1935, because of acoustic problems and because it was too old fashioned. It was at the time of the 1937 World's Fair that the Chaillot Palace that we know today saw the light, designed by the architects Léon Azéma, Jacques Carlu and Louis-Hippolyte Boileau, although the theater itself was not inaugurated until February 24th 1939. Since 2014 the Chaillot National Theater has been undergoing important renovation work, particularly to renew historic areas like the Firmin Gémier Room. For your information, in 1948 the Chaillot Palace hosted the UN and the room was used for the signature of the Universal Declaration of Human Rights on December 10th, 1948.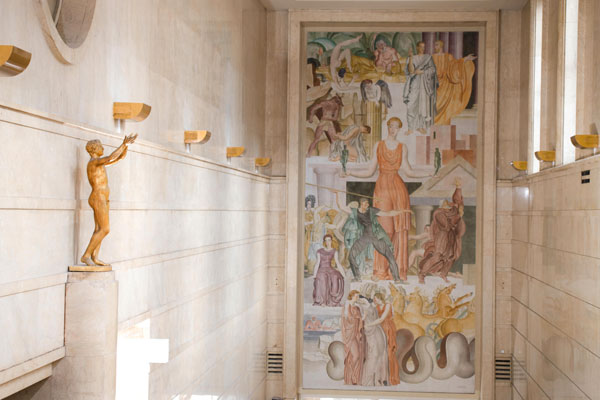 Théâtre National de Chaillot © Patrick Roger
A theater dedicated to dance
From the year 2000, thanks to Ariel Goldenberg (who was the theater's director until 2008) the Chaillot Theater found its vocation: dance. Under his direction the programming changed and became more focused on dance, showcasing famous choreographers such as Angelin Preljocaj, Philippe Decouflé and Bianca Li. Ariel Goldenberg was also responsible for creating the events for which Chaillot National Theater is now famous, such as his festitvals of flamenco and tango. In 2008, the new director, choreographer Dominique Hervieu, brought a breath of fresh air by adding circus, theater and video to dance. She dared to mix cultures and styles, and brought hip hop, contemporary and African dance to the Chaillot, side by side with classical dance. Her dare succeeded and today Chaillot National Theater is one of the best places in Paris to see dance.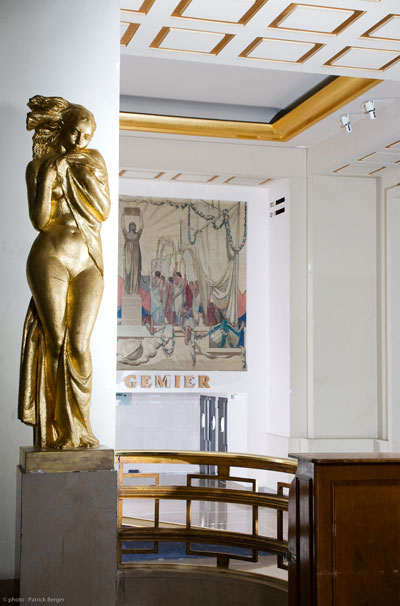 Palier Gémier aujourd'hui@Patrick Berger
Théâtre National de Chaillot
1, place du Trocadéro
75016 Paris
France
Tel: +33 (0)1 53 65 30 00
Metro: Trocadéro (lines 6 and 9) or Iéna (line 9).