Exhibition: Rameau et la scène
---
To celebrate the 250th anniversary of French composer Jean-Philippe Rameau's death (1683-1764), the Bibliothèque-musée of the Opera, in partnership with the Bibliothèque nationale de France, is hosting some extraordinary pieces that come back on the genesis and scope of the artist's work. The "Rameau and the stage" exhibition includes some miniature models of stage decors, sketches of costumes and stage sets, posters, show tickets, and some corrected works and hand-written manuscripts as well.
"Rameau et la scène" exhibition, from December 16th 2014 to March 8th 2015.
Open every day from 10am to 5pm.
Closed on January 1st 2015.
Full rate: €10 / Concession (18 to 25-year-olds): €6 / Free for under-18s.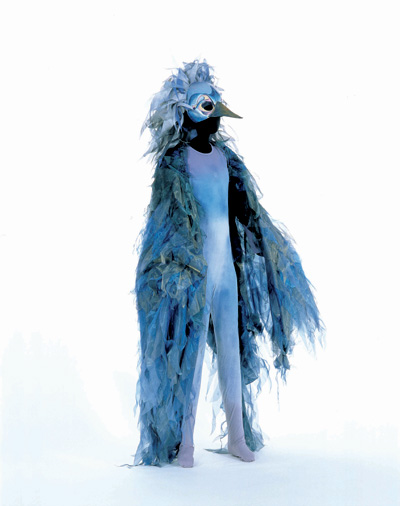 Dardanus, Max Bignens (according to his model).
Bird Costume for the Opéra de Paris representation directed by Jorge Lavelli, 1980
© CNCS / Patrick Lorette - Max Bignens / All rights reserved
Bibliothèque-musée de l'Opéra
Place de l'Opéra
8, rue Scribe
75009 Paris
France
Tel: +33 (0)1 53 79 37 40
Metro: Opéra (lines 3, 7 and 8) or Chaussé d'Antin (lines 7 and 9).