Exhibition: Paris Freed, Paris Photographed, Paris Exhibited
---
On August 25th 1944, Paris was liberated from German occupation by General Leclerc's Second Armoured Division and the Allies. Two months after this historical event, the Musée Carnavalet reopened to present an exhibition devoted to the liberation of the French capital. Seventy years later, the museum devotes another exhibition to this matter, for the 70th anniversary of the Liberation of Paris, and adds new documents to those of the first retrospective. Visitors will discover pictures by Robert Doisneau, Jean Séeberger and René Zuber, in addition to movies of that time (filmed interviews with witnesses of the Liberation), and objects that belonged to Parisian resistance fighters.
Exhibition: "Paris Freed, Paris Photographed, Paris Exhibited", from June 11th 2014 to February 8th 2015.
Open Tuesday - Sunday from 10am to 6pm.
Full rate: €7.50 / Concession: €6 (14-26s) / Free for the under-14s.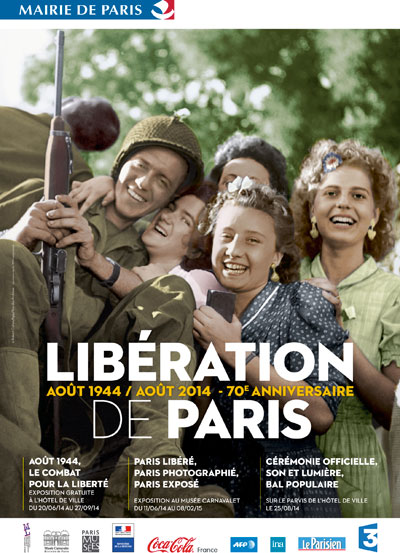 Liberation of Paris - All rights reserved
Musée Carnavalet – Histoire de Paris
16, rue des Francs-Bourgeois
75003 Paris
France
Tel: +33 (0)1 44 59 58 58
Metro: Chemin Vert (line 8).