Exhibition: Napoléon in Saint Helena
---
Until July 24th, 2016, the Musée de l'Armée is coming back on a significant period of French history: Napoléon 1st's exile on Saint Helena Island. Defeated in the Battle of Waterloo on June 18th, 1815, he was exiled there, lost right in the middle of the Atlantic Ocean. The exhibition "Napoleon in Saint Helena" follows his setting, then his life on site until the writing of important works like "Mémorial de Sainte-Hélène". These are around 240 items, documents and works which are here displayed, some of which for the first time in France, like pieces of furniture from Longwood House, recently restored. To discover too: the billiards table, Napoléon's deathbed, his death mask revisited by the painter Magritte but also his clothes. These loans have been approved by the BnF, the Louvre Museum or come from the Queen of England's collections.
Exhibition "Napoléon in Saint Helena. Conquering Memory", from April 6th to July 24th 2016.
Open every day from 10am to 6pm.
Nocturnal on Tuesday until 9pm.
Full rate: €8.50 / Combined museum and temporary exhibition ticket: €12.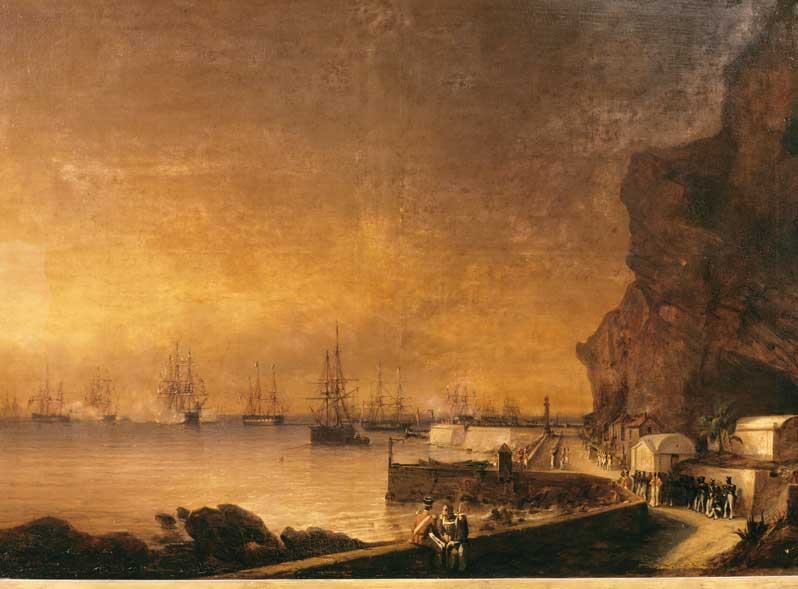 L'escadre française à Sainte-Hélène le 18 août, DURANG-BRAGER Jean-Baptiste-Henri,
oil on canvas, © Musée de l'Armée
Musée de l'Armée
Hôtel national des Invalides
129, rue de Grenelle
75007 Paris
France
Tel.: +33 (0)810 11 33 99
Metro: La Tour Maubourg or Invalides (line 8), or Varenne (line 13).