Exhibition: Nous et les autres, des préjugés au racisme
---
While its exhibition "Sur les traces de la santé" is held until May 15th 2017, the Musée de l'Homme presents another retrospective, this time on prejudices and racism. The event "Nous et les autres – Des préjugés au racism" ("We and the others – From prejudices to racism") combines history, biology, anthropology and sociology. It also relies on studies made by researchers in science of man and society. This playful exhibition is large enough for visitors to be able to immerge themselves either in a boarding room in an airport or in a terrace of a café. Those staging were thought to raise the awareness of the visitors to these different mechanisms which impel us to reject the others, whether they be collective or individual. It is also a way to acknowledge the various discriminations that currently exist in French society. This exhibition is to discover until January 8th 2018, just a block away from the Green Hotels Paris, the Eiffel Trocadéro and the Gavarni.
Exhibition "Nous et les autres – Des préjugés au racisme", from March 31st 2017 to January 8th 2018.
Open every day, except on Tuesday, from 10a.m. to 6p.m.
Full rate: €12 / Concessions (19-25): €10 / Free for visitors under 18.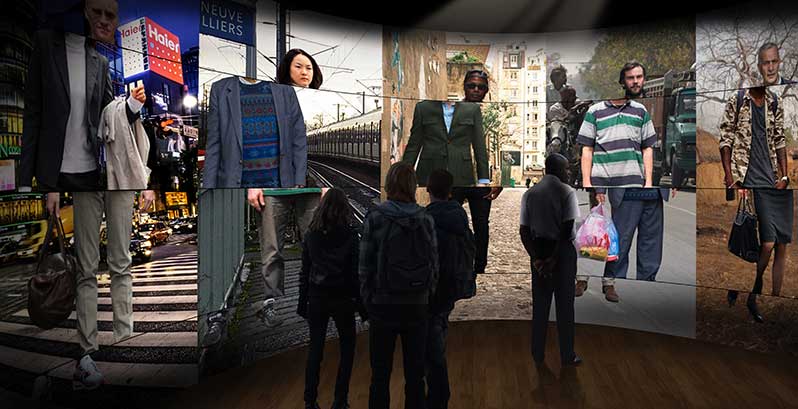 Sequence viewing – Le cylinder des categories © Atelier Confino
Musée de l'Homme
17, place du Trocadéro
75116 Paris
France
Tel.: +33 (0)1 81 97 35 88
Metro: Trocadéro (lines 6 and 9).