Exhibition: Mel O'Callaghan
---
Since last February 3rd and until May 8th 2017, the Palais de Tokyo welcomes the winner of the SAM Prize for Contemporary Art 2015: Mel O'Callaghan. Discovered during the Nuit Blanche 2016, as well as on the Do Disturb 2 festival, in April 2016, this artist presents an exhibition that combines sculpture, video and performance. For this event entitled "Dangerous on-the-way", Mel O'Callaghan witnessed the harvest of bird nests in the North-East of Borneo. This ritual followed by Orang Sungai people happens twice a year, up to more than 120 meters high, on the top of the Simud Putih cave of Gomantong. Therefore, it is the dangerousness of this ritual that the artist wanted to unveil to the public. This retrospective comes with a 45-minute performance on the theme of the physical resistance, and can be visited just next to the Green Hotels Paris, the Eiffel Trocadéro and the Gavarni.
Exhibition "Mel O'Callaghan. Dangerous on-the-way", from February 3rd to May 8th 2017.
Open every day, except on Tuesday, from noon to midnight.
Full rate: €12.50 / Concessions (18-25): €9.40.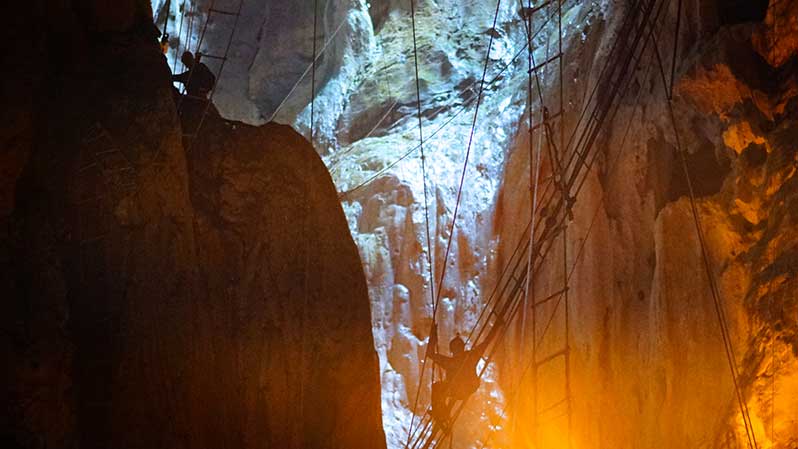 Mel O'Callaghan, Dangerous on-the-way, 2016. Photogram. Courtesy of the artist and
the Galerie Allen (Paris); Belo-Gasterer (Lisbon) and Kronenberg Wright (Sydney).
Production SAM Art Projects
Palais de Tokyo
13, avenue du Président Wilson
75116 Paris
France
Tel.: +33 (0)1 81 97 35 88
Metro: Iéna and Alma-Marceau (line 9).