La Chouette Echoppe: green and vintage creations
---
Looking for vintage and eco-responsible items? Do not wait any longer to discover the creations of La Chouette Echoppe, an internet website where we can find decorative items, jewelleries and small home furniture to which we gave a second life.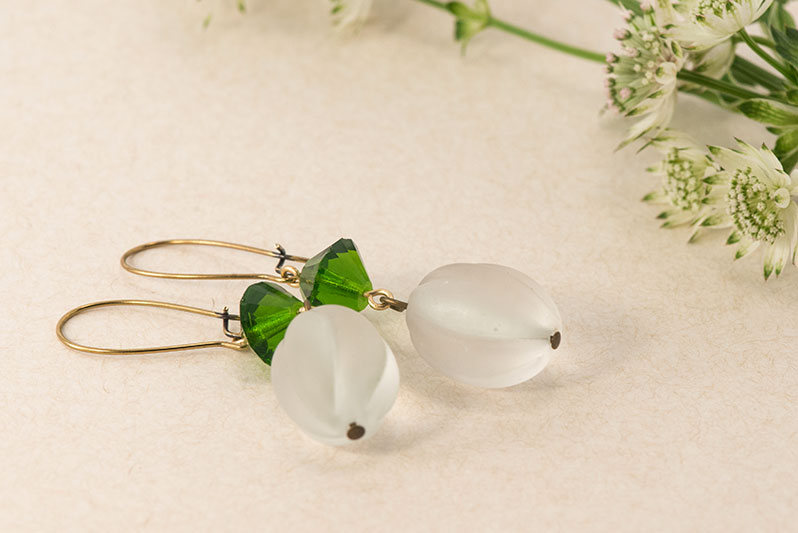 © La Chouette Echoppe - Amélie Rombauts
Objects transmitting emotions
Behind this pretty concept hides a passionate creator: Amélie Rombauts. Fascinated since she was very young by objects neglected by time, she explored flea markets, attic clearances and even watched the bulky waste to found unique and singular pieces. The furniture and items collected have been restored by the designer, who gives them this way all of their original  lustre and yet adds her personal touch, coloured and poetic. The French painting used is ecological, because made of water, and contains few polluting volatile organic compounds (VOP). Metal chairs can also be "pimped" with yellow-orange wax fabric for example, and become the most significant decorative furniture of the kitchen. Jewelleries, made out of second hand pearls, and small decorative items are by the way all handmade. This way, besides being eco-friendlier, they are all unique and "transmitting emotions", as the designer wanted. A way to promote the "slow living" in choosing quality and sustainable furniture and items, to which we gave a second life with only a few brushstrokes and pretty ideas!
Yellow-orange wax "Pimp my kitchen" chairs: €140 each / Violet and yellow vintage pearl earrings: €16.90.
The creations are available for sale on the website of La Chouette Echoppe (website in French).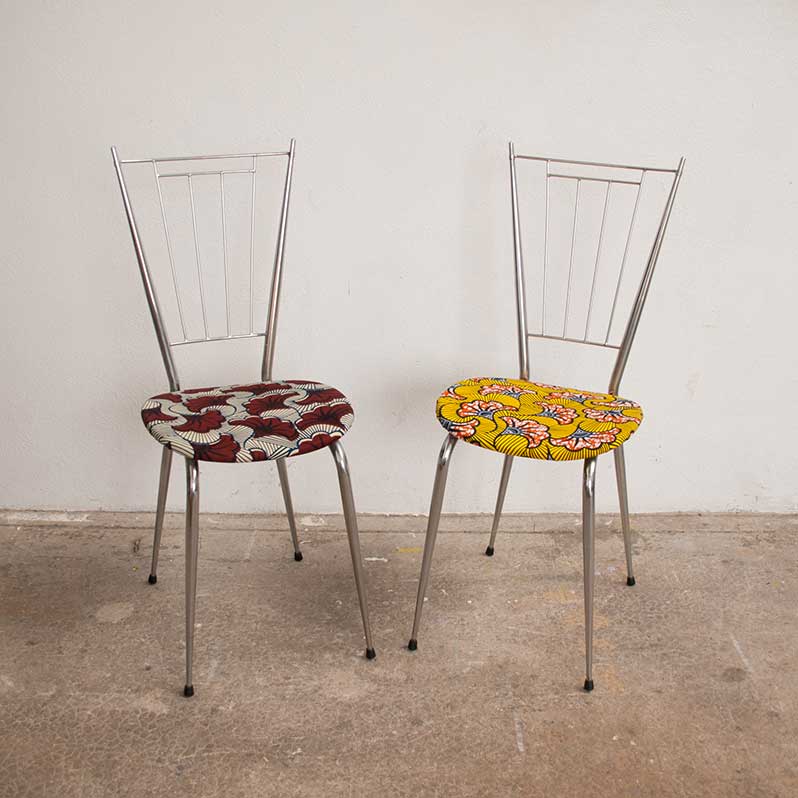 © La Chouette Echoppe - Amélie Rombauts