Exhibition: Marquis de Sade
---
L'institut des Lettres et Manuscripts is holding an exhibition on a man who left his mark on the history of erotic literature: Le Marquis de Sade. Nearly 200 original manuscripts, letters, books, drawings and extremely rare erotic portraits from the so-called "Divine Marquis" will be exhibited for the occasion. However, the central piece of the exhibition will be the original manuscript of The 120 Days of Sodom, which will be exhibited for the very first time. After an eventful story, ending with businessman Gérard Lhéritier buying the scroll for seven millions euros, the manuscript is finally back in Paris and is now one of the most expensive of France.
"Sade: marquis de l'ombre et prince des lumières – L'éventail des libertinages du XVIe au XXe siècle" exhibition, from September 26th 2014 to January 18th 2015.
Open every day from 10am to 7pm.
Full rate: €7 / Reduced rate: €5 / Free for children under 12.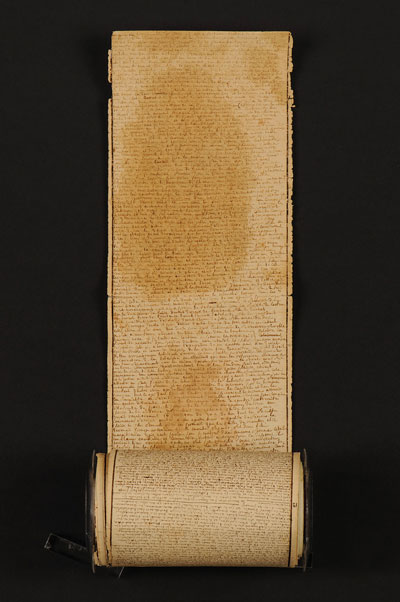 Sade, original manuscript of The 120 Days of Sodom - ©DR
Institut des Lettres et Manuscripts (in French)
21, rue de l'Université
75007 Paris
France
Tel: +33 (0)1 56 88 60 10
Metro: Rue du Bac (line 12).