Exhibition: The Gobelins in the Enlightenment
---
This exhibition presents around thirty tapestries made by the most talented upholsterers of the 18th century, such as Charles Coypel, Jean-Baptiste Oudry and François Boucher. It also comprises some pieces from Antoine Coypel's Old Testament and Jean Jouvenet's New Testament. The Gobelins became the first European upholstery manufactory, a title obtained after the creation of forty different tapestry series made over a hundred years.
Exhibition: "The Gobelins in the Enlightenment, a Golden age of the Manufactory", from April 8th to July 27th 2014.
Open Tuesday - Sunday from 11am to 6pm.
Full rate: €6 / Concession: €4.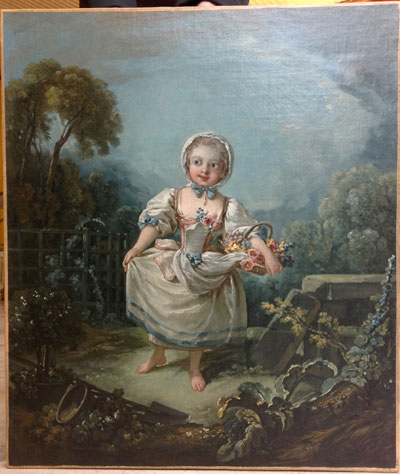 A work being restorated with the support of the Fondation BNP Paribas - ©Stéphanie Martin
Galerie des Gobelins
42, avenue des Gobelins
75013 Paris
France
Tel: +33 (0)1 44 08 53 49
Metro: Gobelins (line 7).