Exhibition: The Golden Century of the Fan, from the Sun King to Marie-Antoinette
---
The Cognacq-Jay Museum presents an exhibition about a fashion and art object: the fan. More than 70 exceptional models, made by the most talented Parisian fan-makers of the 18th century, are shown. Imported from Asia during the Renaissance and adopted by the French under the reign of Louis XIV, this object was also thought to be used by upper-class women as a mean of communication at court, through the "fan language".
Exhibition: "The Golden Century of the Fan, from the Sun King to Marie-Antoinette", from November 14th, 2013 from March, 2nd, 2014.
Open every day from 10am to 6pm, except on Monday and public holidays.
Full rate: €5 / Concession: €3.50 / Youth rate: €2.50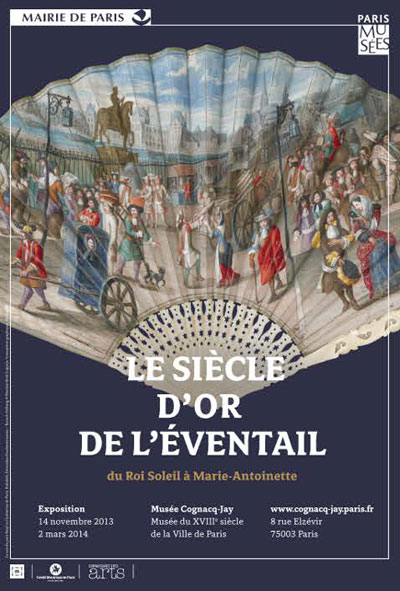 Credits: Martine Beck Coppola
Musée Cognacq-Jay
8, rue Elzévir
75003 Paris
France
Tel: +33 (0)1 40 27 07 21
Metro: Chemin Vert (line 8) and Saint-Paul (line 1).