Exhibition: Contemporary Morocco
---
The Institut du Monde Arabe welcomes the works of 80 contemporary Moroccan artists, designers, visual artists, fashion designers, and even architects, for the occasion of their contemporary Moroccan exhibition. Complimenting this retrospective, the museum have organised a series of events to polish off this artistic overview of the Morocco of today: traditional Moroccan music concerts or hip hop, conferences and debates, and Moroccan film projections. A traditional tent of the Saharan Morocco was also installed onto the forefront of the Institute. There, visitors will be able to discover local handcrafts and profit from tastings.
Exhibition "Contemporary Morocco", from the 15th of October 2014 until the 25th of January 2015.
Open from Tuesday to Thursday from 10am to 6.30pm, Saturdays, Sundays, and Bank Holidays from 10am to 7pm.
Open late on Friday until 9.30pm.
Standard price: €10.50 / Reduced price: €8.50/ Free for under 16 years.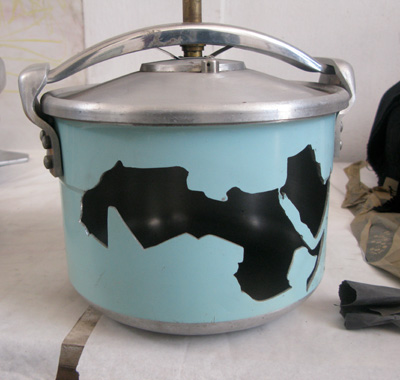 Contemporary Morocco : Proche-Orient, Batoul S'himi, 2012 - © Hassan Nadim
Institut du Monde Arabe
1, rue des Fossés Saint-Bernard
Place Mohammed V
75005 Paris
France
Tel.: +33 (0)1 40 51 38 38
Metro: Jussieu (line 7).