Exhibition: La Fabrique des saintes images
---
The musée du Louvre is exhibiting religious icons from two opposite currents in the Hall Napoléon: the triumphant iconophilia of papal Rome and the minor-key version of the French School, which was particularly popular between 1580 and 1660. This retrospective entitled "Making sacred images Rome-Paris, 1580-1660" invites visitors to explore a page of History: the religious crisis of the 16th century which brought with it the debate over religious imagery.
"La Fabrique des saintes images Rome-Paris, 1580-1660" exhibition, from April 2nd to June 29th 2015.
Open every day, except on Tuesdays, from 9am to 6pm.
Late opening on Wednesdays and Thursdays until 9:45pm.
Full rate: €13.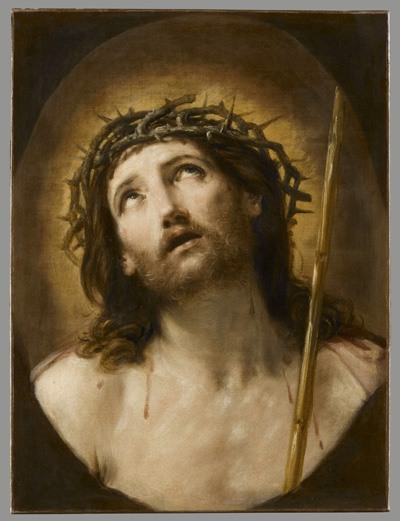 Guido Rena, Ecce Homo. 60 cm high x 45 cm wide.
Paris, musée du Louvre. Inv. 528 - © RMN Grand Palais (Musée du Louvre) / Stéphane Maréchalle
Musée du Louvre
Pyramide du Louvre
Cour Napoléon
75001 Paris
France
Tel: +33 (0)1 40 20 50 50
Metro: Palais Royal – Musée du Louvre (lines 1 and 7).