Exhibition: One and Other by Kader Attia and Jean-Jacques Lebel
---
Since February 16th and until May 13th, 2018, the Palais de Tokyo is hosting an exhibition born from the association of the French-Algerian artist Kader Attia and the French plastic artist Jean-Jacques Lebel. The two met in 2012 during an event entitled "1917" presented at the Centre Pompidou-Metz. Together, they imagined a retrospective built on two major axes. The first one reminds the atrocities (torture, rape, etc.) committed by the colonial systems throughout history. The second one is dedicated to the creation by the media of a different and aggressive "Other", like the voluntary implantation of a justified xenophobia. In addition to the two installations, the two artists are also displaying their personal collections, which include hybrid objects from World War I, statuettes, masks and modified musical instruments, to name a few. Thus, "One and Other" follows the same guideline as that of the contemporary art exhibition "L'ennemi de mon ennemi" by Neïl Beloufa, also available at the Palais de Tokyo located just a few-minute walk away from the Green Hotels Paris, the Eiffel Trocadéro and the Gavarni.
Exhibition "One and Other" by Kader Attia & Jean-Jacques Lebel, from February 16th to May 13th, 2018.
Open from noon to midnight, every day except on Tuesday.
Full fare: €12 / Youth fare (18-25): €9 / Senior fare (+60): €9.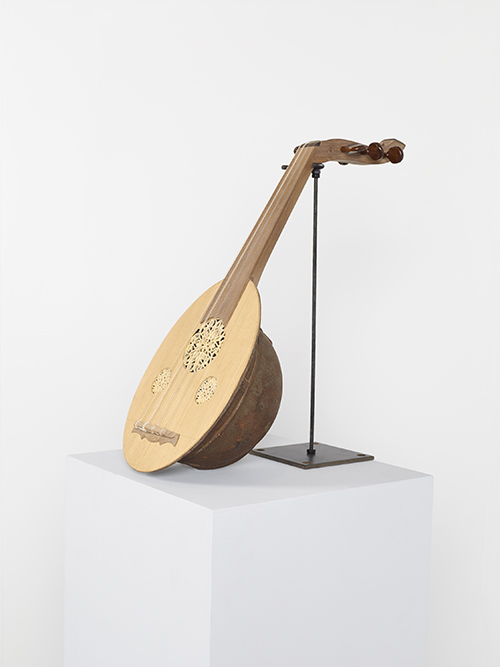 Kader Attia, Reenactment, 2014
Helmet from the French colonial army, wood, strings
50 x 21 x 18 cm
Private collection
Photo credit: Elisabeth Bernstein
Palais de Tokyo
13, avenue du Président Wilson
75116 Paris
France
Tel: + 33 (0)1 81 97 35 88
Metro: Iéna or Alma-Marceau (line 9).