Exhibition : François Truffaut
---
To mark the 30th anniversary of the passing of the French director François Truffaut (who passed away at 52 years of age on the 21st October 1984), the Cinémathèque de Paris has created a grand retrospective. This exhibition devoted to the film director of the Nouvelle Vague, writer-director of The 400 blows and Jules and Jim, features a number of interview extracts and films, but also designs, annotated scripts, costumes, photographs and original documents from the museum collections. The public will be able to discover the childhood of the artist, his inspirations, but also the legacy of his work in contemporary cinema.
Exhibition "François Truffaut", from the 8th of October 2014 to the 1st of February 2015.
Open Monday and Wednesday-Saturday from 12pm-7pm and Sunday 10am-1pm
Closed on Tuesday.
Standard price: €10 / Reduced price : €8 / Under 18 years : €5.
Free entrance on Sundays 10am-1pm.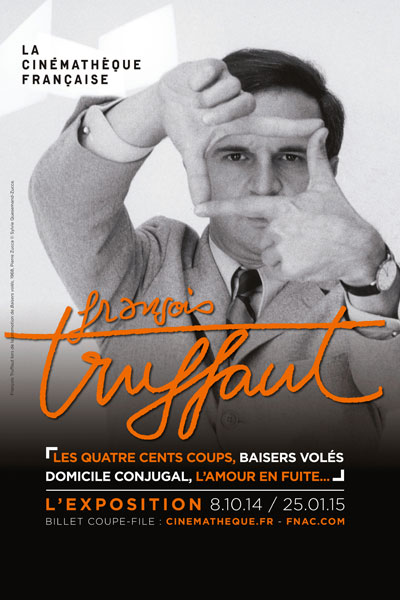 François Truffaut, feature on the exhibition at the Cinémathèque française - DR
La Cinémathèque française
51, rue de Bercy
75012 Paris
France
Tel.: +33 (0)1 71 19 33 33
Metro: Bercy (lines 14 and 6).