Exhibition: Louidgi Beltrame – El brujo
---
Until May 16th 2016, the Palais de Tokyo hosts Louidgi Beltrame's work (born in 1971 in Marseille). With his film El Brujo (the wizard in Spanish), the artist brings together Jean-Pierre Léaud, famous actor from the movie Les Quatre Cents Coups (1959) by producer François Truffaut, and José Levis Picón, a Peruvian healer. This work and the installation which accompanied it were made in echo, with an archeological decor of the Peruvian coast made up of a necropolis with pyramids and excavations. Louidgi Beltrame takes here an interest in the reason of the escape, by revisiting the final scene of the feature film, through the main protagonist's run. By the way, the film director was the laureate of the 2014 SAM Prize for Contemporary Art.
"Louidgi Beltrame – El brujo" exhibition, from February 19th to May 16th 2016.
Open daily from 12pm to 12am, except on Tuesday.
Full rate: €10 / Free for underage.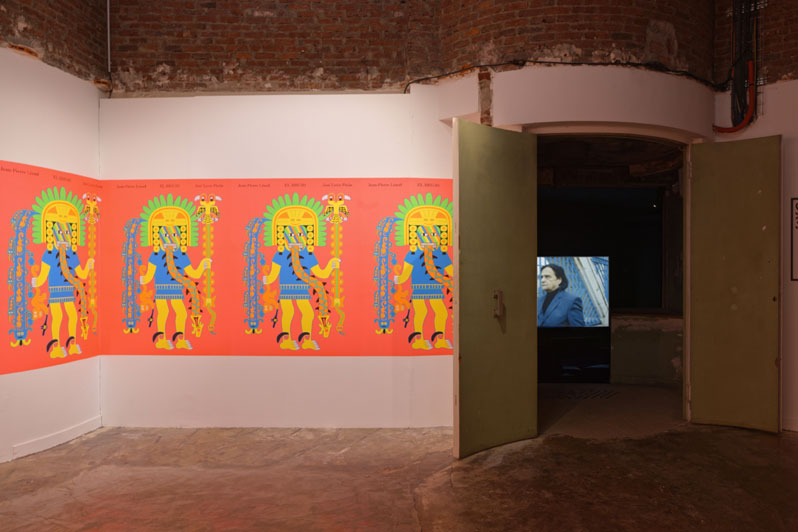 Exhibition view of Louidgi Beltrame, El Brujo, Palais de Tokyo (19.02 – 16.05.2016).
Sam Art Projects. Courtesy of the artist and Galerie Jousse Entreprise (Paris). Photo: Aurélien Mole.
Palais de Tokyo
13, avenue du Président Wilson
75116 Paris
France
Tel: +33 (0)1 81 97 35 88
Metro: Iéna and Alma-Marceau (line 9).