Exhibition: The Legacy of Delacroix
---
The new exhibition of the Musée Eugène Delacroix focuses on the relationship between the painter and three generations of the Moreau-Nélatons, a family of foreign exchange brokers, bankers and fervent art collectors.
Exhibition: "The Legacy of Delacroix, Masterpieces from the collection of Etienne Moreau-Nélaton", from December 11th 2013 to March 17th 2014.
Open every day except Tuesday, from 9:30am to 5pm.
Closed on December 25th 2013 and January 1st 2014.
Full rate: €7 / Free for the under-18s and for the under-26s living in the E.U.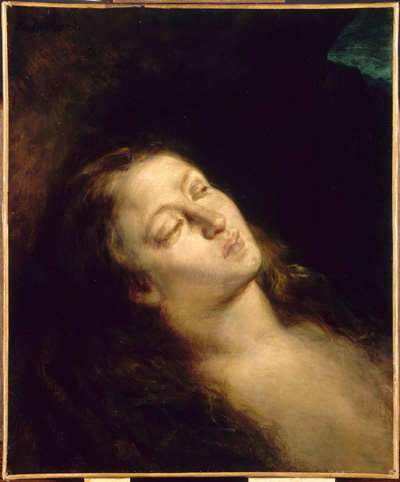 Eugène Delacroix (1798-1863)
1845 – La Madeleine dans le désert - Oil on canvas
Acquired with the participation of Mr and Mme Lucien Bourdon and of Mr Alfred Daber, 1990
MD 1990-4
© RMN / All rights reserved
Musée national Eugène Delacroix
6, rue de de Furstenberg
75006 Paris
France
Tel: +33 (0)1 44 41 88 50
Metro: Saint-Germain-des-Prés (line 4).