Bleu Nature: when ecology meets decoration
---
How to combine decoration with ecology? French company Bleu Nature, founded in 1995, has managed to ally these two domains by designing furniture, objects and lamps with driftwood. The brand's teams directly collect this crude and natural material by hand, on the beaches and shores of all over the world. Around 150 tons of wood are selected and transported to Bleu Nature workshops. This is how, without damaging the environment, the brand gives a second life to driftwood by intoducing it into contemporary interiors.
Open Monday - Saturday from 10am to 8pm.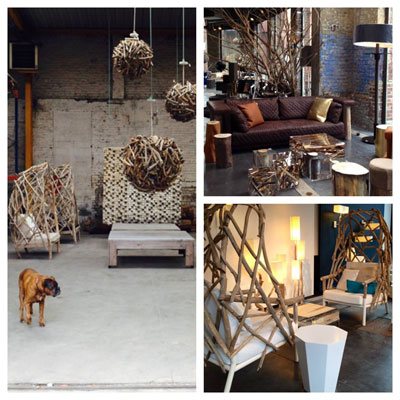 Photo credits: Bleu Nature Facebook page
Pacific Compagnie
166, rue du Faubourg Saint-Honoré
75008 Paris
France
Tel: +33 (0)1 44 09 85 55
Metro: Saint-Philippe-du-Roule (line 9).