Exhibition: Carte Blanche to Shouchiku Tanabe
---
After the carte blanche given to Lee Bae in September 2015, the Musée Guimet invited Japanese artist Tanabe Shouchiku III. He created a monumental work exhibited in the rotunda on the top floor which offers a view on the heritage and the sky of Paris. His sculptural creation evokes organic shapes, highlighting the five Japanese major elements that are water (sui), wind (fû), earth (chi), fire (ka) and void (kokû). On a side note, the artist comes from a great lineage of Japanese basket makers masters initiated in 1890. He was trained by his own father to the traditional art of basketwork, who is himself from Japanese floral arranging also called 'Ikebana'. This exhibition is presented a few minutes walking from the Green Hotels Paris, the Eiffel Trocadéro and the Gavarni, and was created in partnership with the Mingei Japanese Arts gallery.
Exhibition 'Carte Blanche to Shouchiku Tanabe', from April 13th to September 19th, 2016.
Open every day except on Tuesday, from 10am to 6pm.
Full rate: €9.50 / Reduced rate (18-25): €7 / Free under 18.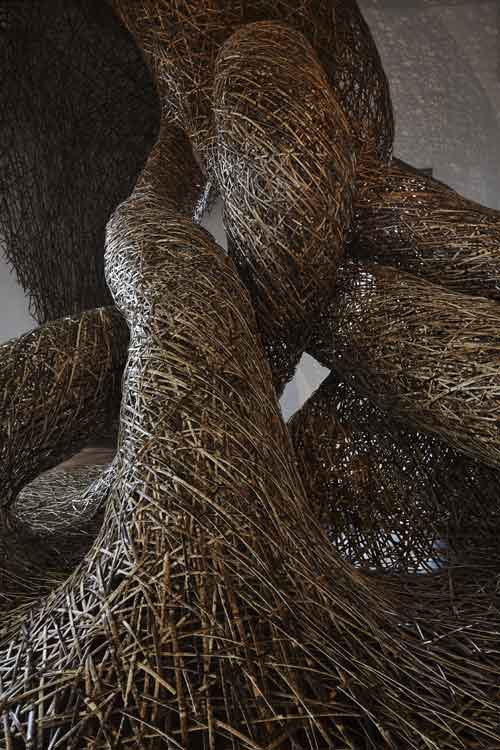 Kokû (void)
2016
Installation with tiger-shaped bamboo
Musée national des arts asiatiques – Guimet
© Shouchiku Tanabe / Photo: Tadayuki Minamoto
Musée national des Arts asiatiques – Musée Guimet
6, place d'Iéna
75016 Paris
France
Tél.: +33 (0)1 56 52 53 00
Metro: Iéna (line 9) or Pont de l'Alma (RER C).