Zéro-Gâchis: Stop throwing away!
---
Numerous shops have to deal with food unsold articles to throw away—without having a real solution. With the free mobile application Zéro-Gâchis, it's ancient history! Both simple, economical and ecological, these are both consumers and supermarkets which win—thanks to it.
Savings on every level
Launched by a Breton start-up company, the Zéro-Gâchis website has been quickly available as an application for smartphones. To know of the special offers on products that are almost at the best-before date—available in the supermarkets around your home—you just have to enter your postal code or to choose the geolocation option in the 'Search' space. Different brands appear like Leclerc or Super U and you are specified the distance at which they are located. Click on one of the shops and the special offers—often with 50% off—appear. Then, let's head to the 'Zéro-Gâchis' zone of the selected shop—generally located in the 'fresh produce' department.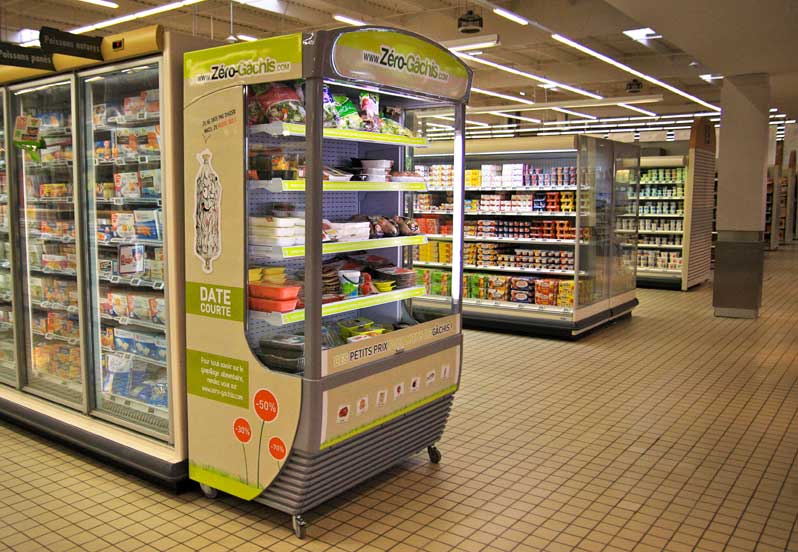 © Zéro-Gâchis
Thanks to this system, around 753,980 pounds of food were saved during the year 2014—enabling to reduce food waste. For the moment, the application is available in French, Spanish and Catalan.
Zéro-Gâchis application (in French), available for free on Google Play and the Apple Store.