Exhibition: Bruno Aveillan, Ceremony
---
Just a block away from the Green Hotels Paris, the Eiffel Trocadéro and the Gavarni, the A. galerie welcomes you for a free exhibition of Bruno Aveillan's photographs. Born in Toulouse on February 24th 1968, he is at the same time a French director, photograph and multimedia artist. He produced numerous advertisements in France for brands like Guerlain, Chanel, Louis Vuitton, Orange and Audi. Besides being famous in the world of advertising, Bruno Aveillan is also a renown plastician. His photographs, as well as the experimental films he realizes, are poetic and unveil recurrent subjects of the human body and the memory. "My work explores the private sphere, sometimes almost at the borderline of abstraction.  It's a mental panorama which opens more than it closes, it extends the imagination of the spectator." tells the artist. A successful bet as we are mesmerised by its prints of a great beauty and sensibility, which lead us to a universe that seems timeless. Magic.
Exhibition "Bruno Aveillan, Ceremony", from November 8th 2016 to January 14th 2017.
Open from Monday to Friday from 10a.m. to 1p.m., and from 3p.m. to 7p.m., and on Saturday from noon to 7p.m.
Closed on Sunday.
Free admission.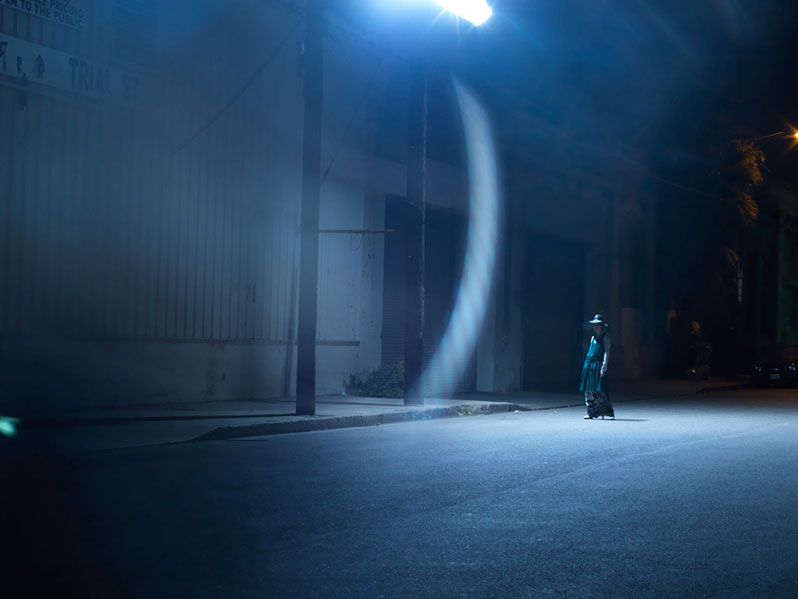 DOWNTOWN BLUES #1 © Bruno Aveillan
A. galerie
4, rue Léonce Reynaud
75116 Paris
France
Tel.: +33 (0)6 20 85 85 85
Metro: Alma-Marceau (line 9).