Exhibition: Au fond des océans. 40 ans d'exploration des fonds marins
---
After "Littoral – Sur les sentiers du conservatoire", l'Aquarium tropical de la Porte Dorée de Paris is interested in seabeds for its new exhibition. Until September 3rd, 2017, the curious and the enthusiasts can go off to explore the mysteries sheltered by seabeds. This retrospective is organized to celebrate the 40th anniversary of the French research program Tropical Deep Sea Benthos, which studies aquatic biodiversity. Created in association with the Muséum national d'Histoire naturelle, the exhibition pulls us about 10 000 meters deep, in the seabeds called "benthos", by the scientists. It is where thousands of unknown animal species live, in surprising and sometimes even disturbing shapes. Go visit "Au fond des océans. 40 ans d'exploration des fonds marins" ("At the bottom of the oceans. 40 years of exploration of sea beds.") with your family.
Exhibition "Au fond des océans. 40 ans d'exploration des fonds marins", from January 24th to September 3rd, 2017.
Open from Tuesday to Friday, from 10a.m. to 5:30p.m., and from Saturday to Sunday from 10a.m. to 7p.m.
Closed on Monday.
Full rate: €7/ Concessions: €5.
The price of the ticket gives access to the Aquarium, as well as the two temporary exhibitions.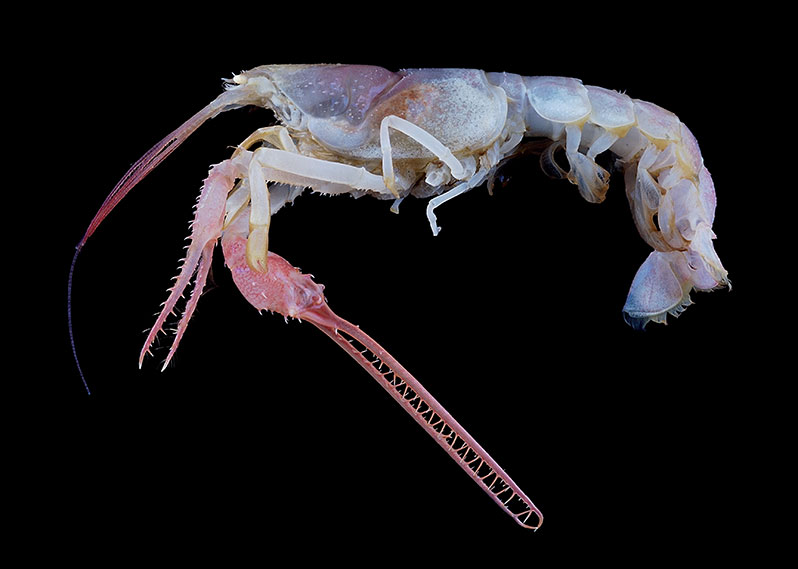 Dinochelus ausubeli Ahyong Chan & Bouchet, 2010.
Langoustine, from the Greek dinos, meaning terrible, terrifying, and chela, meaning claw,
discovered in 2010 east coast of Luzon in the Philippines sea. ©MNHN et IRD
Aquarium Tropical de la Porte Dorée (website in French)
293, avenue Daumesnil
75012 Paris
France
Tel: +33 (0)1 53 59 58 60
Metro: Porte Dorée (line 8).