21st edition of the Fête du vélo in Paris
---
From the 3rd till the 4th of June, 2017, the Fête du vélo (biking Party) returns to Paris as well as in all France. This annual meeting is organized by The French Federation of bicycle tourism (Fédération française de cyclotourisme) the purpose of which is to promote cycling tourism in France and bicycle practice in general. Indeed, it is one of the best physical exercises to practise outdoors, in a family, romantic or friendly setting! All over the territory, bicycle enthusiasts can appreciate various free activities such as night-strolls, hikes and discovery tours, all organized by the cultural and sports associations of every city participating in the event. On June 3rd, 2017 in Paris, a 25km circuit is planned, the "Rassemblement Vivons vélo" (Let's Bike Rally), to go off to explore the Banks of the Seine, the departure of which will be at the Maison du vélo (House of Biking), head office of an association which works to legitimise the bike as a common, environment-friendly and healthier means of transportation. This weekend, all the family gets (back) on their bike!
The Fête du vélo (website in French), from the 3rd till the 4th of June, 2017.
Activity "Rassemblement Vivons vélo pour la Fête du vélo", on June 3rd ,2017, from 9a.m. to 12:30p.m., in Paris.
Free.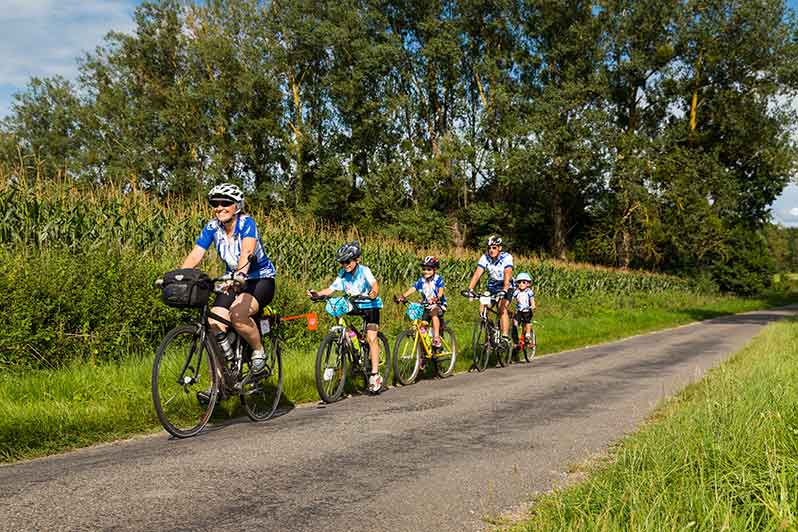 © Richard Bord / FFcyclotourisme
Maison du Vélo de Paris (website in French)
37, boulevard Bourdon
75004 Paris
France
Tel: +33 (0)1 43 20 26 02
Metro: Bastille (lines 1, 5 and 8).