Pan: the application that lets you explore the Ile-de-France's forests
---
Nowadays there a numerous applications which can help you explore nature. One which has caught our attention is "Pan, Parcours Appli' Nature". It is by the Green Space Agency (AEV in French) and tells you, on your smartphone, about all the riches you can find in 30 different areas. Thanks to its system of geo-localization you'll receive information about the plants and animals around you, and also articles about remarkable trees, and historic and cultural heritage that you can see during your walk. There are dozens of walks designed for this fun application which can also help you discover hidden treasures, like unexpected ecosystems. Pan will also tell you what weather to expect, let you create favorites, and let you share your favorite walks, or those you recommend to your friends, on your social networks.

© Ferri - Printemps 2014 - Hellio Vaningen
How does it work?
Pan is simple to use. Simply click on a forest in the Ile-de-France that you are interested in and you will see all the available routes, on foot, by bike or on horseback. When you pass something interesting during your trail the phone will vibrate to remind you about it - so you don't have to walk along with your eyes glued to your smartphone! This free application also has an SOS tab so you can contact the emergency services rapidly while the geo-localization function tells them exactly where you are. Thanks to Pan the forest is now connected!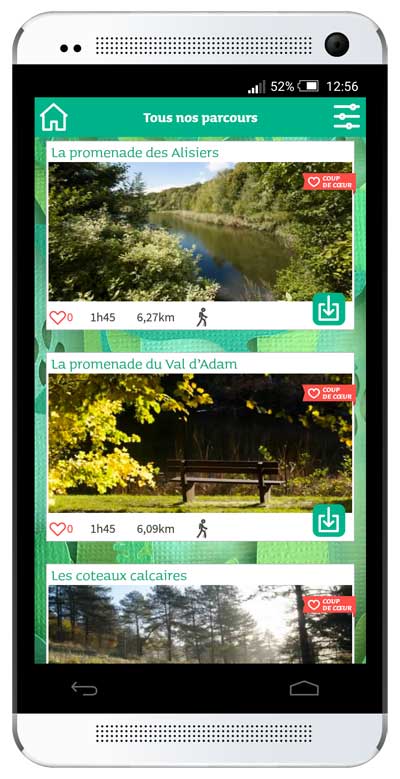 © Screen "Pan, Parcours Appli'Nature"
A good tip: if you don't want your telephone battery to run down really quickly, simply download the route onto your smartphone before you leave. This way you won't be using up your internet subscription and your battery will last longer.
You can download the application "Pan, Parcours Appli'Nature" for free from Apple Store or Google Play.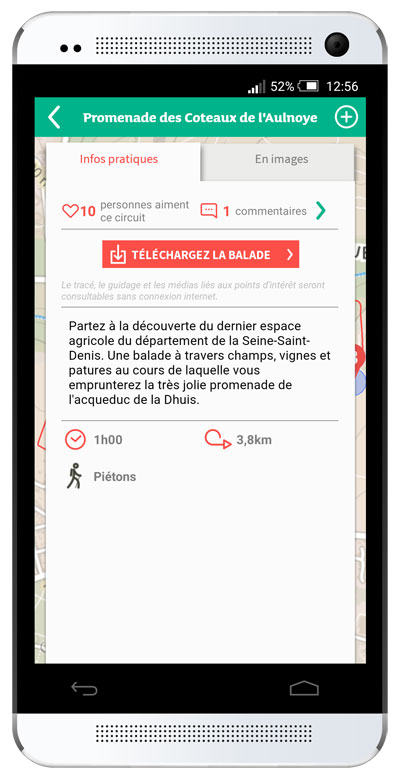 © Screen "Pan, Parcours Appli'Nature"