OptiMiam: The anti-waste application
---
Every day, shopkeepers are compelled to throw numerous products out, in relation to their use-by date. In order to fight against food wastage, a free application helps us to unearth corner shops who sell in time, their food surplus. Its name: Optimiam.
A geo-located mobile phone application
Available on the App Store and on Google Play, Optimiam enables to directly see on our smartphone the special offers proposed by the shops around us and to constitute our basket. Afterwards, you just have to enter the code which appears at the checkout to validate your purchases, then to show the generated ticket to the sales assistant and pay them. For the moment, this mobile phone app is available in Paris, Lyon, Rennes or even, Strasbourg and a deployment in the rest of France is already scheduled.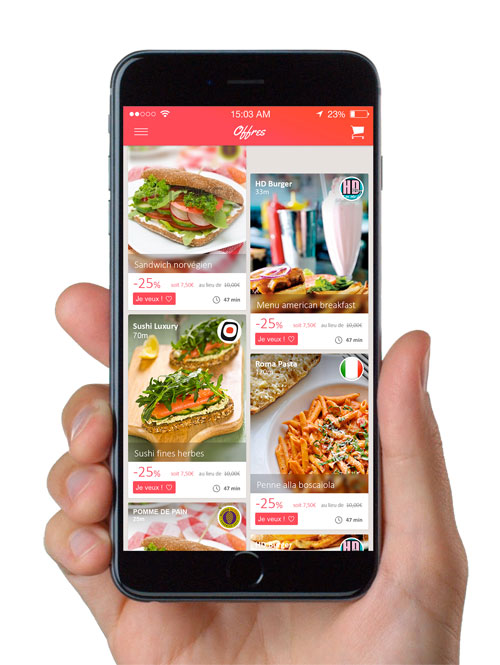 ©OptiMiam
Every year, these are 8.9 tons of food which end up in the trash in France. Thanks to this anti-wastage application, this figure may well decrease.
Find more information about Optimiam (in French).