ConsoVRAC: Fewer packagings for more savings
---
Thanks to the ConsoVRAC application, it is possible to geolocate shops promoting bulk products everywhere in France.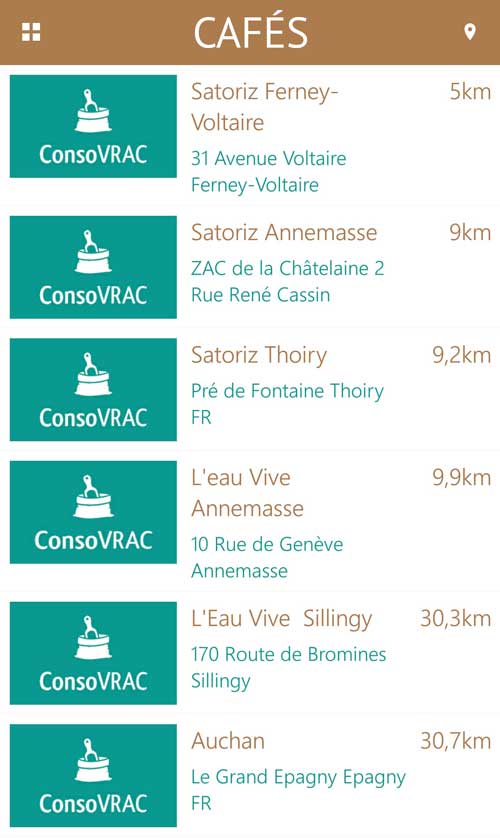 © L'EMBALLAGE VERT
An ecological experience to share
Alarmed by the quantity of discarded packagings, Laurent Calvayrac decided so to create the application with his company L'Emballage Vert. His aims? Fewer expenses, products are 10% to 40% cheaper than their equivalents in mass distribution, more respect for the planet: reusable packagings and finally, a decrease of waste on top of everything with doses adjustable to consumers' needs. Available on the App Store and Android, the free application allows us to locate shops which sell these products, according to the categories (dried fruits and vegetables, cosmetic products, etc.) Another strong point? We can share our opinion after testing the shop by leaving comments then add it if this one is not yet listed in the application. Get out your pencils and papers, make your lists!
Application ConsoVRAC (in French), available on the App Store and Google Play.