52nd edition of the Salon de l'Agriculture
---
Each year, the Porte de Versailles holds the Salon International de l'Agriculture (International Agricultural Show) and offers the opportunity to meet 1,000 exhibitors and discover nearly 4,000 animals. This 52nd edition's theme is "Agriculture on the move" and intends to prove that agriculture can be more environmentally friendly – preserving natural resources and producing healthier food at the same time.
330 breeds on show
One of the purposes of the Salon de l'Agriculture is to allow visitors to meet farm animals, with 330 different breeds on show: cows and bulls, poultry, dogs, cats, rabbits, pigs, donkeys, goats... This year, the ambassador of the Salon is Filouse, a Red Flamande cow visitors can meet at the Pavillon 1.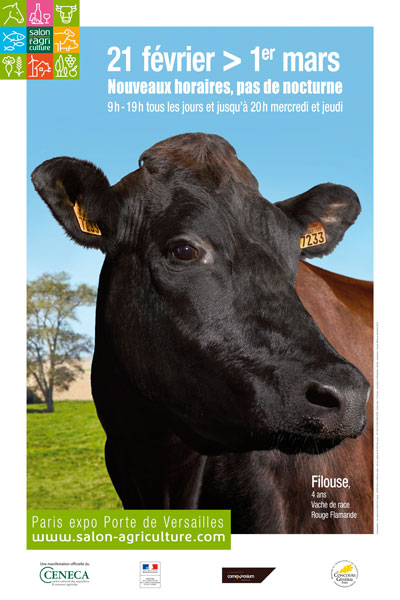 © P.Parchet - SIA Poster 2015 - Filouse, ambassador of the 52nd edition of the Salon International de l'Agriculture.
Culinary discoveries
The show is divided into four themed sectors: livestock breeding sectors (where you can see the animals), crops and plants (new gardening trends, large scale farming and cereal crops), agricultural services and professions (for job ideas) and culinary products. The latter invites visitors to a tasty itinerary designed to make them discover products from the mainland and overseas French regions, enjoy samples (honey, organic apples, wine, etc.) and buy delicious regional products. This will also be an opportunity to have a chat with small producers, who will be delighted to share their love for their occupation with you.
Themed itineraries
The Salon de l'Agriculture also organises themed itineraries (for children, animal-lovers, gourmets...) so that everyone can easily find what they're most interested in among the various Pavillons. A tour is dedicated to the award-winning products from the General Agricultural Competition. Various animations for kids are also presented, such as documentary films and workshops on various topics (beekeepers and honey, how to breed insects, the wool).
This very French event invites visitors of all ages for a unique and memorable experience.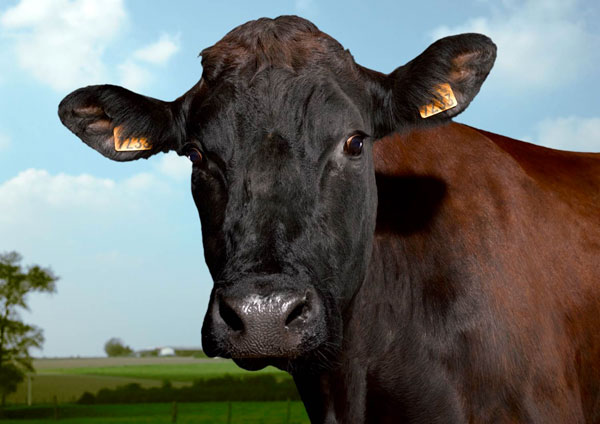 © P.Parchet - SIA 2015 - Filouse, a 4-year-old Red Flamande cow, ambassador of the 2015 edition.
Salon de l'Agriculture, from February 21st to March 1st 2015.
Open every day from 9am to 7pm and from 9am to 8pm on Wednesdays and Thursdays.
Full rate: €13 / Reduced rate (students, children aged 6-12): €6 / Free for under-6s.
Paris Porte de Versailles
1, place de la Porte de Versailles
75015 Paris
France
Metro: Porte de Versailles (lines 12, T2 and T3a) or Balard (line 8).