Jardin d'Eté: activities to live in family at the musée du quai Branly
---
The musée du quai Branly is welcoming families during the summer period, on the occasion of Jardin d'Eté. This event offers several free activities to live in open air. Family workshop (from 4 years old), participatory workshops, told sessions during a visit which lasts for 1 hour (from 3 years old) are part of the organised activities. As a bonus, musical or touch-sensitive books, comic books, tales or fine photography books will be made available to the visitors. They will be able to choose one and go leafing through it freely in the museum's garden or quite simply, by strolling on the spot. This year, Jardin d'Eté pays tribute to the Tiki and to the Marquesas Islands' tattooing, in response to the exhibition which is currently being held on site "Matahoata, Arts and Society in the Marquesas Islands". Finally, from the end of June, the public will be able to enjoy the Siestes Electroniques, the most zen summer music festival in Paris!
Jardin d'Eté, from June 26th to August 31st, 2016.
Free (within the limit of places available).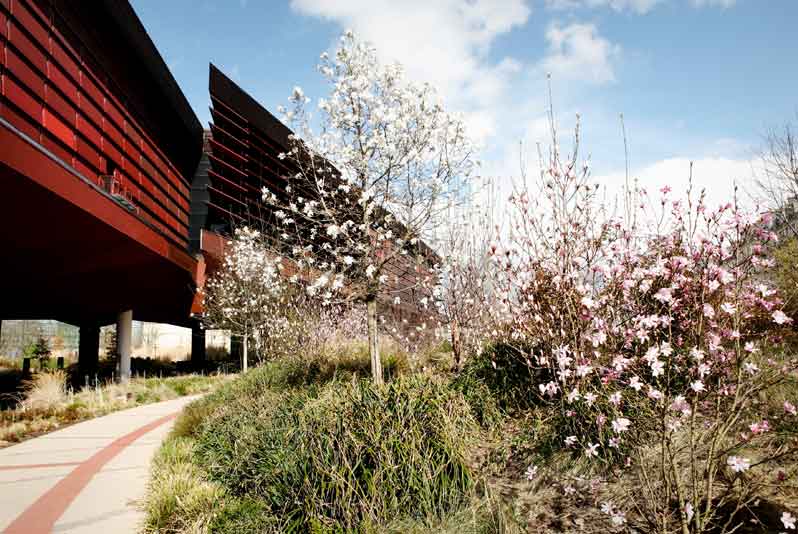 Musée du quai Branly. View on the garden. March 2010.
© musée du quai Branly, photo Cyril Zannettacci
Musée du quai Branly
37, quai Branly
75007 Paris
France
Tel.: +33 (0) 1 56 61 70 00
Access: Pont de l'Alma (RER C).