In the Bois de Boulogne, Nature reasserts Itself
---
Now we've talked about the sporty aspect of the Bois de Boulogne, we've decided to devote a couple of lines to the natural beauty of this place. Spread over 845 hectares, the Nature reasserts itself and invites everybody for a magic stroll in the parc de Bagatelle, the Mare Saint-James, or in the bird reserve.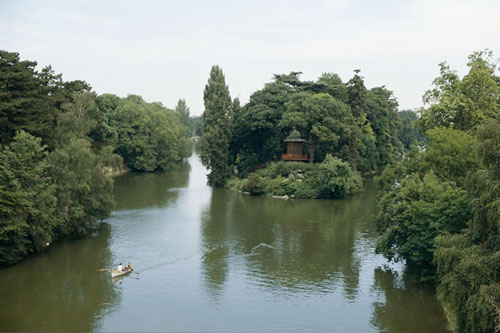 Photo Credit: Mairie de Paris – DEVE
Parc de Bagatelle
You can't miss the Parc de Bagatelle and its bridges, rocks, caves and artificial waterfalls, so romantic! Ot to mention the majestic trees which lives there for centuries as the Monkey-puzzle Tree (140 years old) and the Weeping Beech Tree (150 years old). Its leaves caress slowly the Bassin des Nymphéas where a gorgeous pagoda dating from 19th century, stands.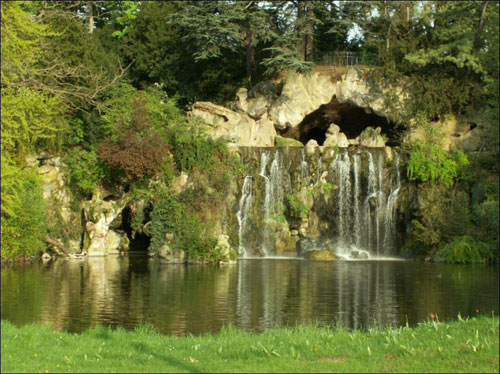 Photo Credit: Flickr – Gabrilu
Lakes, Streams and Gardens
The Bois de Boulogne houses a lot of lakes and streams. Of course the Lac Inférieur, the largest of the wood, comes immediately to mind, followed by the prestigious Grande Cascade, and the Mare Saint-James, animals use its two island a refuge. A little bit further, you'll find the Ruisseau Longchamp, which cross the Jardin Pré-Catelan. Right after, you could walk in the Jardin Shakespeare, composed of little gardens inspired by his famous plays.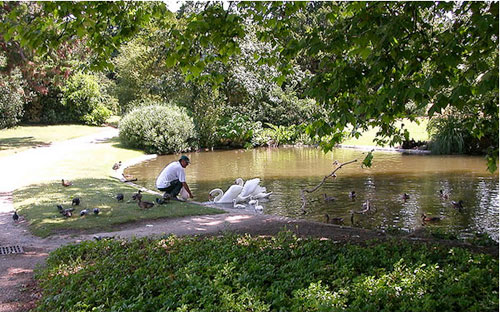 Photo Credit: Bernard Frippiat
Birds Reserves
A lot of rare varieties are welcomed n this reserve as the Common Whitethroat, Eurasian Bullfinch. Visitors can admire them from the two observatories. The glasshouse d'Auteuil has been settled in the heart of a meadow, with a lovely pond. The Bois de Boulogne is a true country standing at the doorstep of a megalopolis where pollution is ever-present! A true breath of fresh air!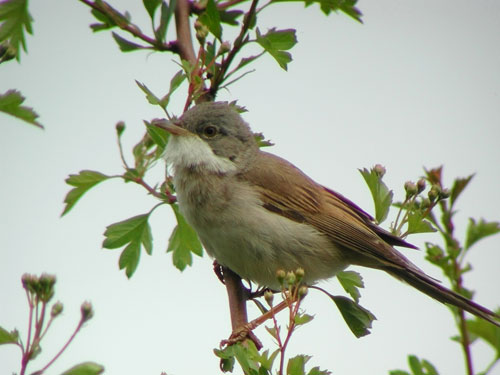 Photo Credit: R. Dumoulin
Bois de Boulogne
75116 Paris
France
Metro: Ranelagh or Jasmin (line 9).