The call for projects "Réinventer Paris" brings life back to the capital
---
Last February 3rd, Anne Hidalgo revealed the winners' list of the innovative call for projects "Réinventer Paris", a challenge launched one year ago for worldwide architects to make the city of Paris greener. The purpose of this contest is to "give innovation free rein", according to the mayor of Paris. They are indeed 22 Parisians sites currently disused or about to be which will be converted in hybrid buildings, more ecological, and which will see the day in 2020. Architects, town-planners and developers joined forces to offer innovative projects, intended for transform the capital. "In total, 26 300 square metres will be set up. We thus answer to the Parisian's wish, who claim a greener town" announced Anne Hidalgo.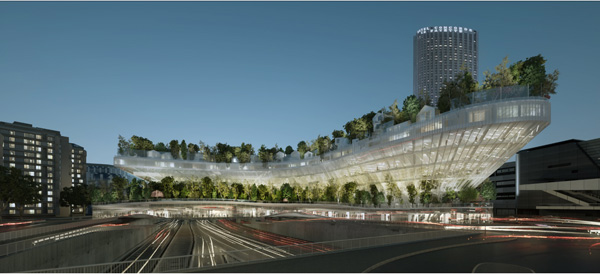 Pershing © DR
Surprising projects
22 projects promise great changes. Indeed, the former public baths of the 15th district will become student house share and coworking areas, a village and its forest will be built in the 17th, and an "ecological Tower of Babel" which will provide a habitat for a farm will be erected in the 13th. The building of the Morland Boulevard (4th), which formerly housed the Paris prefecture and the municipal departments, is the flagship site of the call for projects. In total, 40 000 square metres will host a food market, stores, accommodations and offices, a cultural centre, restaurants, a swimming-pool, but especially 3 000 m2 of market gardening. Finally, the top of the tower, one of the most beautiful views of Paris, will host a panoramic bar and a restaurant. This titanic project is supervised by internationally renowned architect David Chipperfield. Only one site wasn't retained, a private mansion located in the 17th district of Paris. These programmes combine respect for environment and futuristic architectural ideas.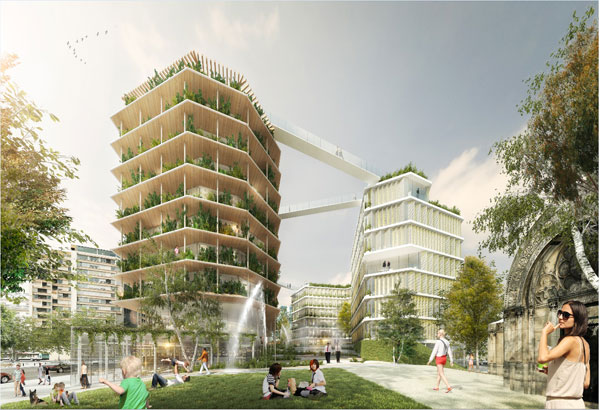 Ternes-Villiers © DR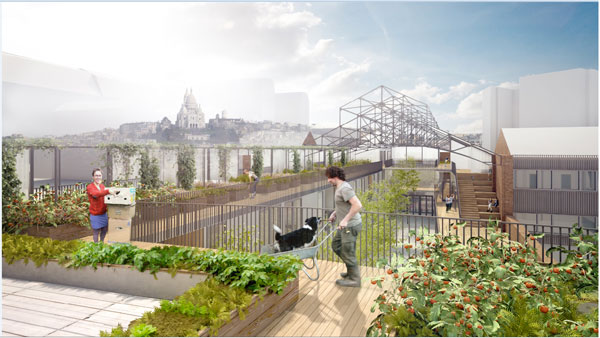 Tomatoes - farm © DR
The projects are on display until May 8th 2016 at the Pavillon de l'Arsenal, in the 4th district of Paris.
See the list of retained projects.
Pavillon de l'Arsenal (in French)
21, boulevard Morland
75004 Paris
France
Tel: + 33 (0)1 42 76 33 97
Metro: Bastille (lines 1, 5 and 8).
Open Tuesday-Saturday from 10:30am to 6:30pm, and Sunday from 11am to 7pm.