Exhibition: Zao Wou-Ki, L'espace est silence
---
The important retrospective dedicated to the Chinese painter and engraver Zao Wou-Ki (1920-2013) starts today at the musée d'Art moderne de la Ville de Paris, located just a few-minute walk away from the Green Hotels Paris, the Eiffel Trocadéro and the Gavarni. It is the first time in fifteen years that such an exhibition is dedicated to the Chinese artist in France. The museum is displaying a selection of 40 monumental works, some of which were never showcased before, such as a 2006 ink set. Through these various paintings, visitors are invited to discover a facet of Zao Wou-Ki's style, at a time when his work was more abstract, that is, in 1956 with the painting "Traversée des apparences" ("Crossing of appearances"). We follow his progression towards American painting and his return to roots when he reunited with Chinese painting. The entire course of Zao Wou-Ki's career is thus presented until January 6th, 2019. During the renovation of the museum, until autumn 2019, the entrance will be located at 12-14 avenue de New York.
Exhibition "Zao Wou-Ki, L'espace est silence" ("Zao Wou-Ki, Space is silence"), from June 1st, 2018 to January 6th, 2019.
Open from Tuesday to Sunday, from 10a.m. to 6p.m.
Nocturnal on Thursday until 10p.m.
Closed on Monday.
Full rate: €12 / Concessions: €10.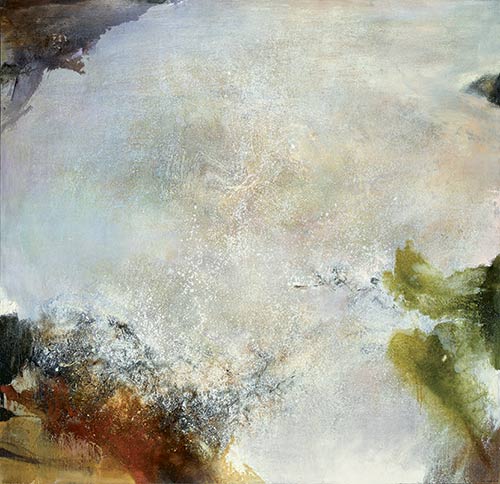 Zao Wou-Ki, 05.03.75 – 07.01.85, 1975-1985
Oil on canvas 250 x 260 cm
Particular collection
Photographic credit: Patrice Delatouche © Adagp, Paris, 2018
Musée d'Art Moderne de la Ville de Paris (MAM)
11, avenue du Président Wilson
75116 Paris
France
Tel: +33 (0)1 53 67 40 00
Metro: Iéna or Alma-Marceau (line 9).