Exhibition: Mohamed Bourouissa, Urban Riders
---
For his very first exhibition in France, the French-Algerian plastic artist Mohamed Bourouissa chose the musée d'Art moderne de la Ville de Paris (museum of modern Art of the City of Paris). He's presenting "Urban Riders", a retrospective inspired by his movie "Horse Day" (2014-2015), shot in the Philadelphia (US), inside a poor neighbourhood of the city called Strawberry Mansion. This video paints the portrait of the associative stables of "Fletcher Street", created by Afro-American riders. They are known for sheltering abandoned horses and offering the district's youth a safe place to retreat. The piece is surrounded by a set of approximately 80 graphic works, which question the notions of collective history and the representation of identities. This event is available until April 22nd, 2018, just a few-minute walk away from the Green Hotels Paris, the Eiffel Trocadéro and the Gavarni.
Exhibition "Mohamed Bourouissa. Urban Riders", from January 26th to April 22nd, 2018.
Open from Tuesday to Sunday, from 10a.m. to 6p.m.
Nocturnals on Thursdays until 10p.m.
Full rate: €8 / Concessions: €6 / Free for those under 18.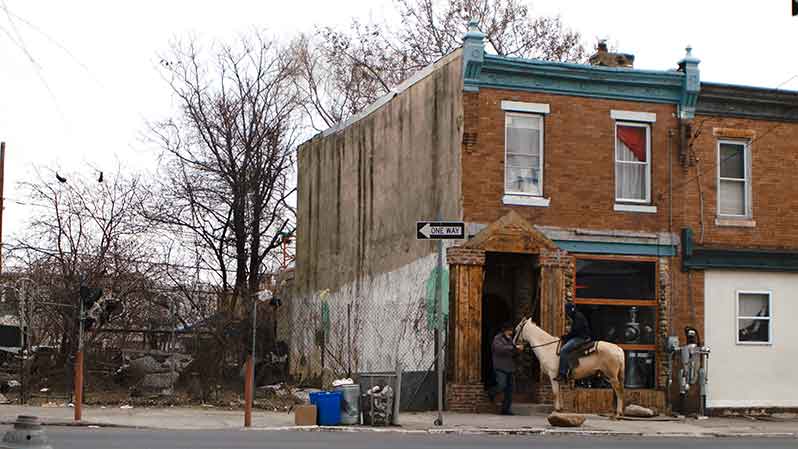 Mohamed Bourouissa
Horse Day, 2014 – 2015
Video (colour, sound), 22 min
Produced by MOBILES, Corinne CASTEL
With the support of PMU
© ADAGP Mohamed Bourouissa ;
Courtesy de l'artiste et kamel mennour, Paris/London
Musée d'Art moderne de la Ville de Paris (MAM)
11, avenue du Président Wilson
75116 Paris
France
Tel: +33 (0)1 53 67 40 00
Metro: Iéna or Alma-Marceau (line 9).